Comedian Bert Kreischer Isn't Afraid to Be Shirtless on Stage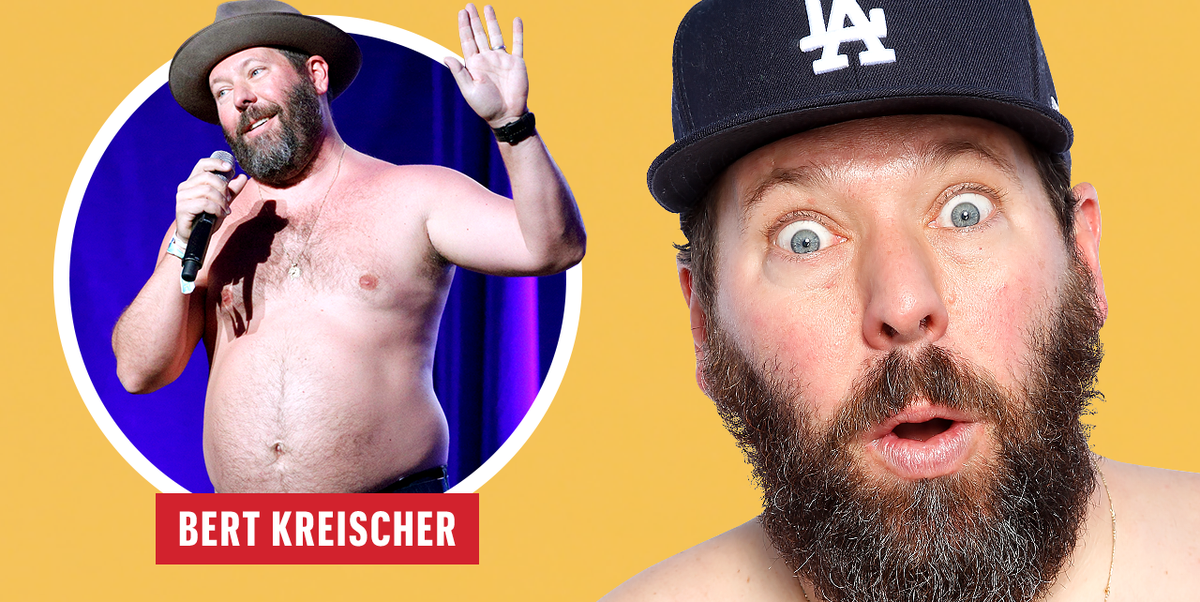 You might know comedian Bert Kreischer from his new Netflix series, The Cabin with Bert Kreischer, and or his mega-popular podcast, Bertcast...or simply for being shirtless. For the last two decades, the stand-up comic has proudly toured the country without his shirt on. And for the latest installment of Vs. The Internet, the 48-year-old responded to comments from fans about how he stays in shape—despite misconceptions about his physique.
"I am an amazing athlete for someone my size," he told Men's Health. "I went to do a segment for ESPN and we were doing this thing with Michael Collins on golf. And they were like, 'Hey, do you want to get fitted for grips?' I go in, and the guy goes, 'Your swing is above tour average speed.' That's all I need to know."
In fact, to any naysayers, Kreischer completed his first triathlon back in 2018, which required a rigorous training routine. "I rode my bike to the pool, I swam at the pool. I then ran two miles, three miles around the track—and I did not lose a pound."