A Mandalorian Theory Connects Baby Yoda to Anakin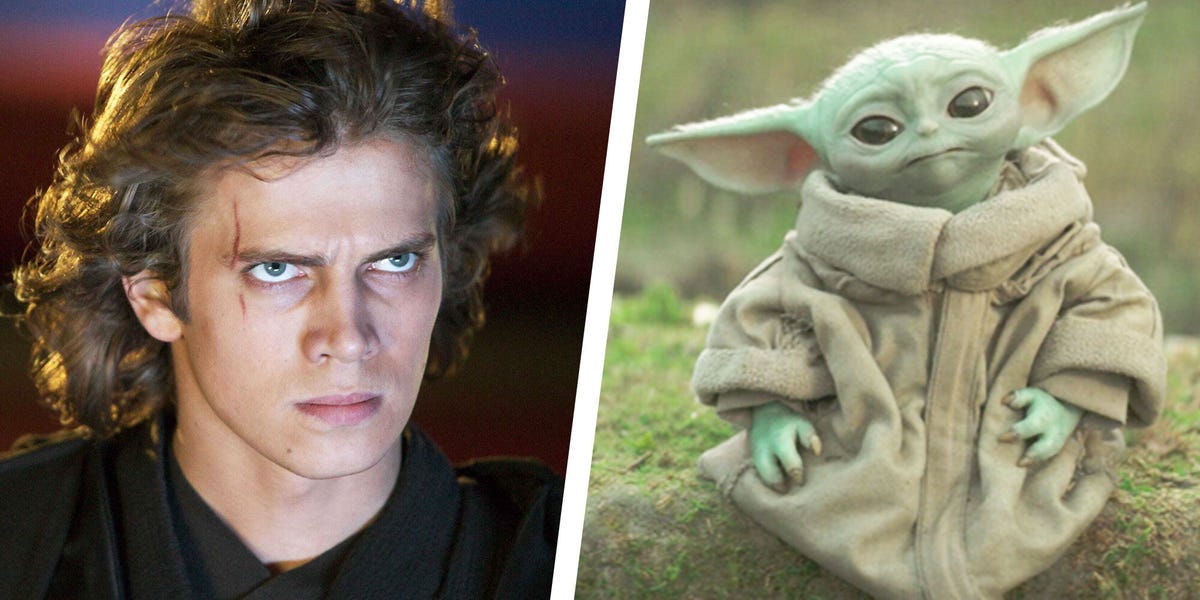 Season 2 Episode 5 of The Mandalorian, "The Jedi," finally offered viewers some answers about Baby Yoda, henceforth known as Grogu the Tiny Jedi. We now know that Grogu was raised for several years at the Jedi Temple on Coruscant, and that he was spirited away at the end of the Clone Wars. His memories of this time are incomplete (because it wouldn't be Star Wars if a character had all of the answers about their own origins right away), and fans online are speculating as to why he may have been spared the same fate as all of the other Jedi younglings.
A new video on the Star Wars Theory YouTube channel suggests that it was none other than Anakin Skywalker who spared Grogu's life during the events of Star Wars Episode III: Revenge of the Sith. In that movie, Anakin was manipulated by Palpatine into murdering the younglings at the temple—but as it has now become apparent that Grogu survived, some light retcons may be needed.