Hey Gritty, We've Got Some Training Tips for You!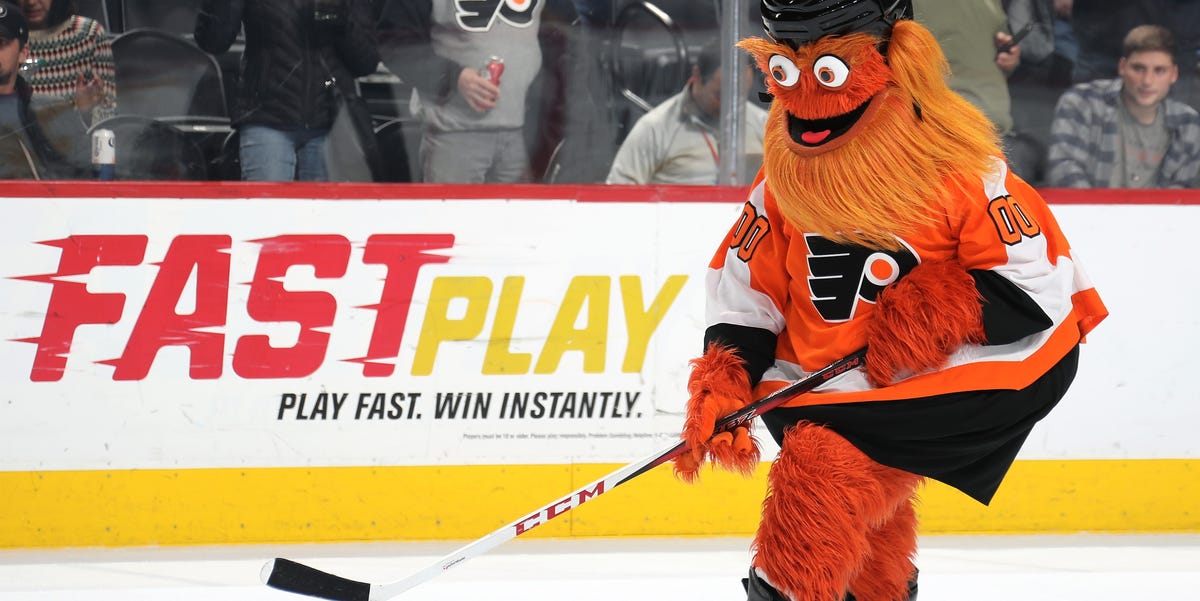 While we're halfway through January 2021, it's truly never too late to make a list of New Year's resolutions. And on January 13, Gritty, the Philadelphia Flyers' furry orange mascot, did just that,tweeting his list of goals he wanted to accomplish this year.
2021: Year of the Gritty pic.twitter.com/jmNFfeO9R9
Here at Runner's World, our love for Gritty runs deep. (Here's proof.) The Flyers play a little over an hour away from our HQ, and when we're not talking about running, we're talking about Philly sports. So, when we saw that one of the items Gritty mentioned was to run a sub 20-minute 1/2 mile, we felt it was our duty to help him out.
Gritty's father was a "bully," so fierce competition is literally in his blood (or whatever it is that his heart pumps through his 7-foot frame). Plus, he's already hosted two 5Ks and streaked in front of thousands at the Flyers' outdoor game in 2019, so we fully believe he's got this in the bag.