There Are 7 Types Of Hunger: Which One Are You Experiencing?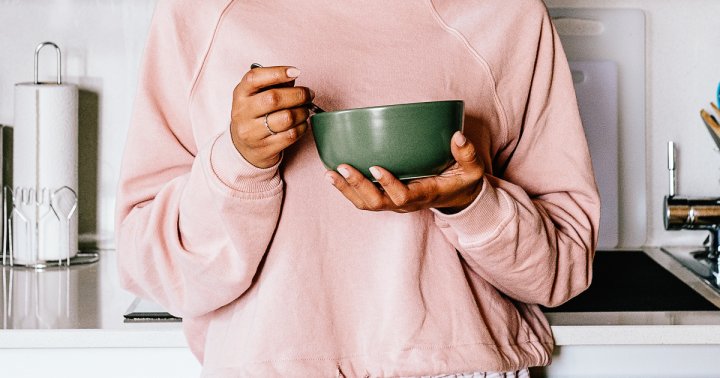 Pop quiz: What does hunger feel like? How do you know you are hungry?
As a body love and food freedom expert who works with women and men who struggle with disordered eating, these two questions often stump my patients. So many people have a funky relationship with food, making it complicated to just "listen to their body" and practice intuitive eating when it comes to meal time.
Intuitive eating is essentially the art of eating when you are hungry, stopping when you are full, and inferring what your body needs and wants—a burger, a salad, chocolate, an apple, sushi, rice, a big plate of vegetables, and on. While it may seem like a challenging practice to many people, you were born with this skill: crying when you were hungry; turning your head away from your mom or your bottle when you were full.