How This Pro Runner Adjusted Her Thinking to Boost Her Racing—Just in Time for the Trials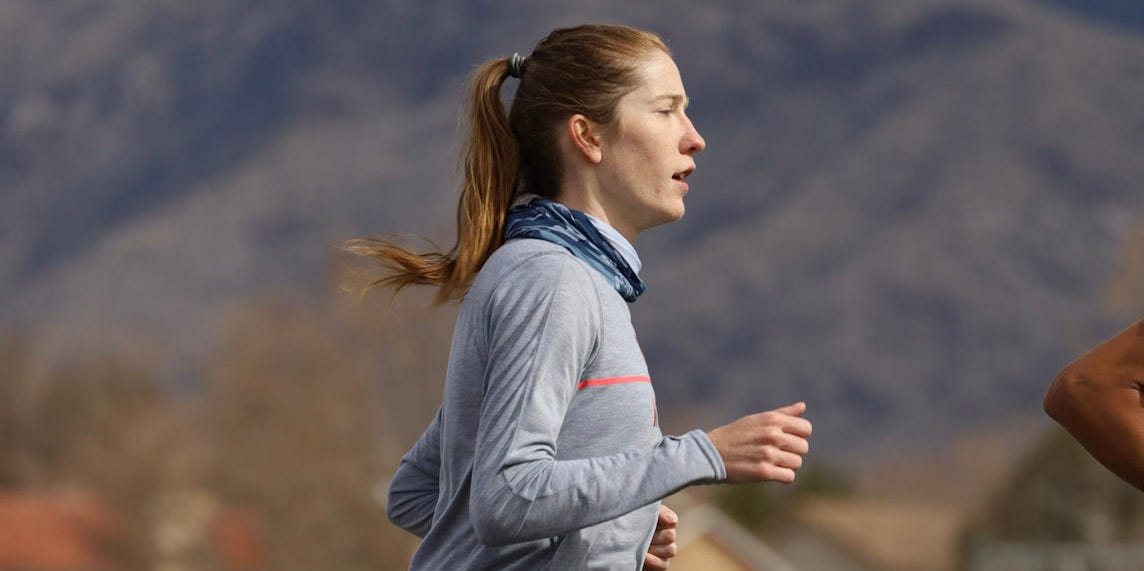 When faced with a moment of self-doubt while running, Allie Buchalski knows to ask herself, "Why not me?"
But she didn't always have that mindset. Previously in races, the Brooks Beast professional runner used to dwell on her splits and the distance she still had left to cover. Recently, she's worked on shifting her focus to instead staying present and racing her competitors—hence the mantra.
→ Sign up for RW+ All Access for the latest running news, health tips, gear reviews, and more! 🏃🏽‍♀️🏃‍♂️
That thinking helped Buchalski run 14:57 in the 5,000 meters at the Sound Running Invite in San Juan Capistrano, California, on March 6. It was a PR by 25 seconds, good enough for second behind Emily Sisson (14:55) and for the Olympic standard. And as of publish, it's the fourth-fastest 5,000-meter time in the world.