Lou Ferrigno Sr. Shares His No-Nonsense Chest and Arms Workout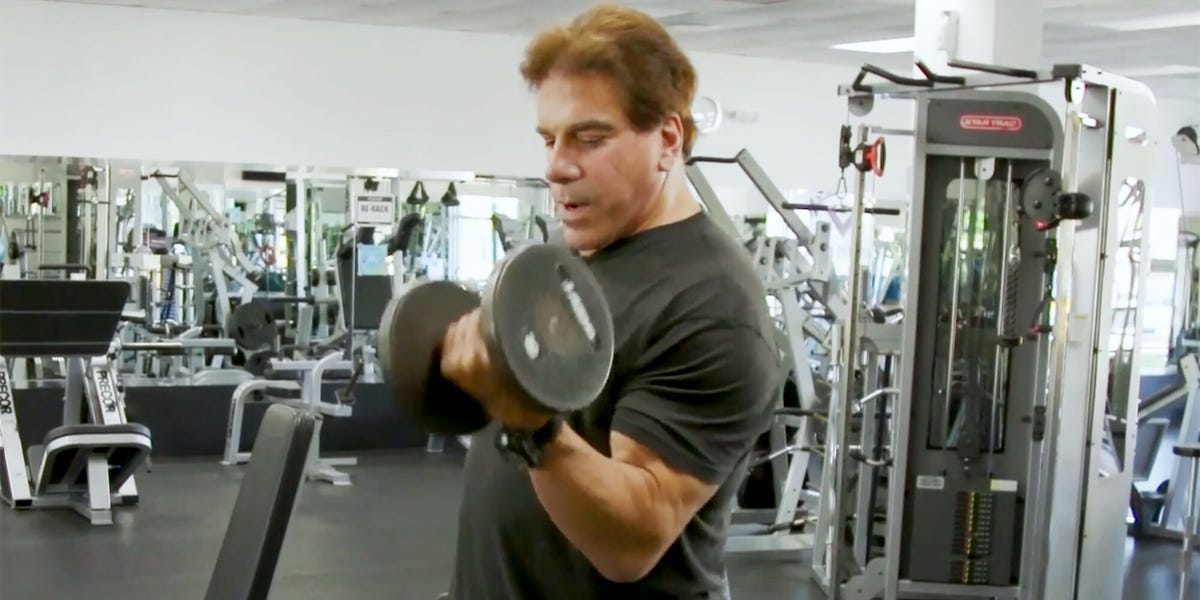 Lou Ferrigno Sr. is one of the most legendary names in bodybuilding. When he talks about gym etiquette, you should probably listen. His first lesson to the MH crew: don't be a clout chaser and sacrifice good exercise form for heavier weights.
"I've seen guys pick up 50-pound dumbbells, swing them, drop them, because they want to make an impression," he says. "You don't want me to be angry—and you won't like when I'm angry, because you don't want me to become the Incredible Hulk! So make sure you do it correctly." For anyone who never paid attention to superheroes before the MCU that last bit wasn't just a pop-culture reference. Before Mark Ruffalo (and Edward Norton and Eric Bana) went green, Ferrigno was the actor most people associated with the Hulk, playing the angrier side of Bruce Banner for a TV series that ran from 1977 to 1982.