You have to read this man's note about his wife's postpartum loose skin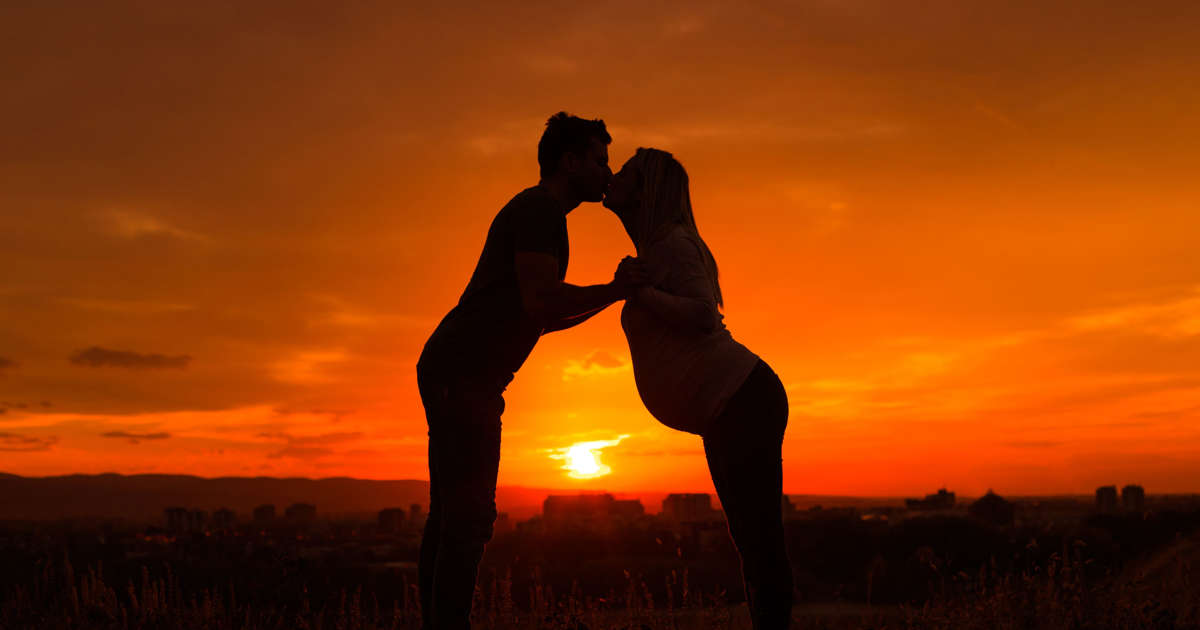 Mother and influencer Hayley Garnett is no stranger to celebrating postpartum bodies. The mom of three, who is based in Columbia, Missouri, has been an inspiration to her 141k followers over the past few years, posting photos and messages in an effort to normalize all the changes that come with being a new mama. But her latest post has truly caught the attention of her followers—and not for the usual reasons.
© Getty Silhouettes of husband and pregnant wife kissing while they enjoy spending time together outdoor.Toned image.
On October 3, Hayley, 31, shared a close-up shot of the loose skin on her stomach. Instead of her usual self-written caption, she had her husband, Cody, write a note about her postpartum body.
RELATED: Influencer Gets Real About Sex During Pregnancy in Topless Instagram Photo