Gabrielle Union's Butt Workout Is Insane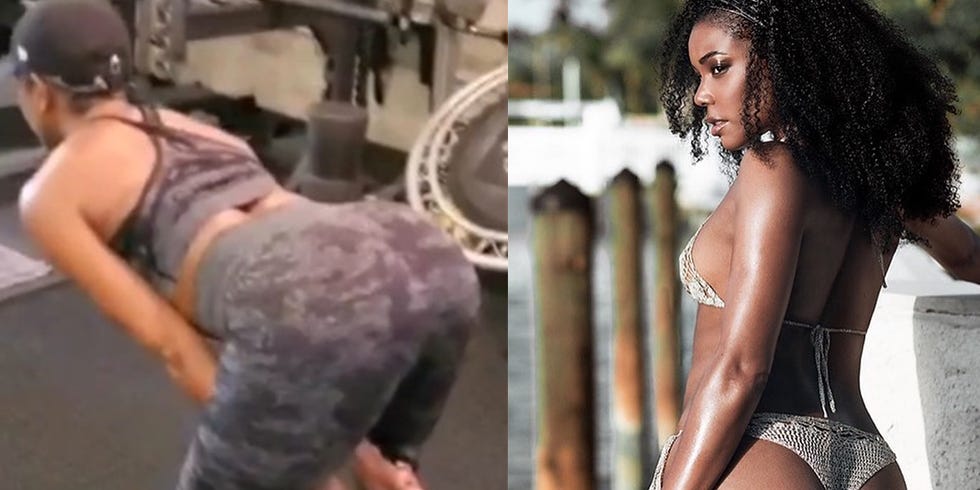 Sound the alarm, because Gabrielle Union just shared the lower-body workout she does for insanely toned glutes and legs, and we can feel the burn just watching her squat, kick, and step in her latest Instagram post.
Though the America's Got Talent star just wrapped up her first season as judge of the hit show (and coached Kodi Lee to victory!), her hard work continues at Heart & Hustle Gym in Los Angeles, where she likes to train with her husband Dwyane Wade.
In the Instagram video, Union first targets her arms with tricep pull-downs and follows with the cable machine to perform cable pull-throughs, which works the glutes and hamstrings. Next, she hits up the stair master for some cardio, incorporating leg kicks for extra booty work.
After that, it's time to tone up her core using her body weight with ab sliders. Union performs pikes and mountain climbers, which target her biceps, triceps, chest, obliques, and quads in addition to the abdominals. She finishes everything with one last butt exercise on a stability ball. She crushed the workout to Saweetie's new song "My Type!" while rocking an adorable sports bra and leggings set by Gym Shark, which she tagged in the post.