How to Go Vegan for Weight Loss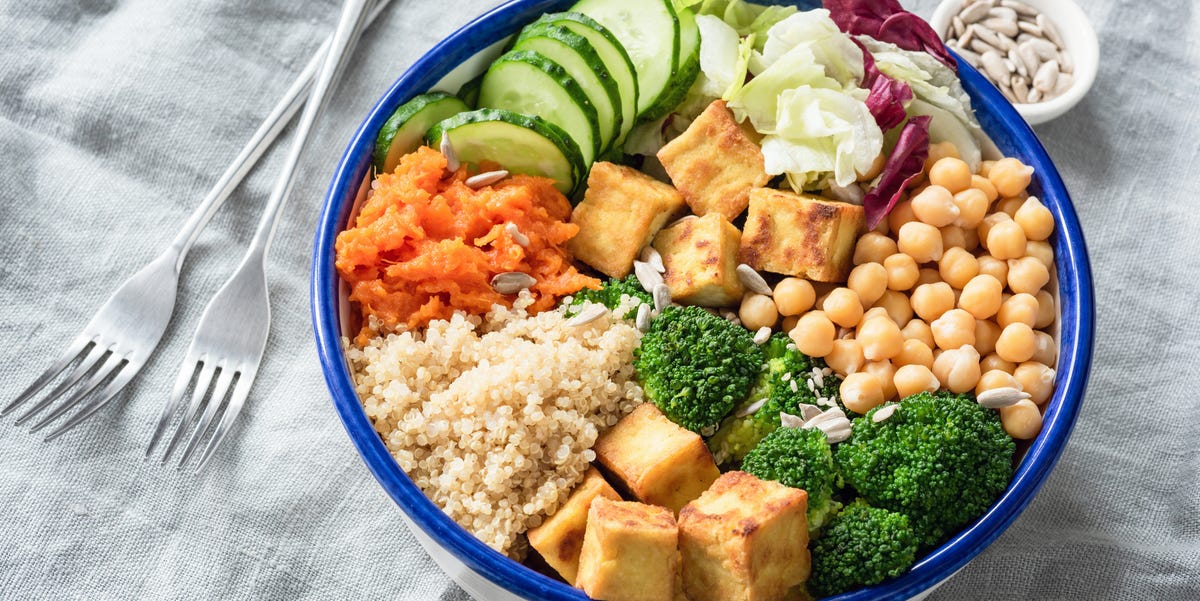 People go vegan for lots of reasons: to reduce their environmental impact, to address animal cruelty concerns, to improve certain health markers, and even to lose weight. In fact, at the time this was published, more than 228,000 Instagram posts had been tagged #veganweightloss.
Like vegetarians, vegans don't eat meat. But while many vegetarians still consume some animal products, like dairy and eggs, vegans pass on them all—even honey (which is produced by bees) and gelatin (a common thickener used in packaged foods, which is made from the bones and skin of farm animals).
That leaves vegans to eat nutrient-rich fruits and veggies, protein-packed beans and legumes, hearty whole grains, and healthy fats like olive oil and avocado. But it also allows them to load up on not-so-healthy but still-technically-vegan foods, like sugary snacks, white bread and pasta, and junk foods like potato chips and French fries.