Doctors Explain Why You Have Unbearably Itchy Skin With No Rash in Sight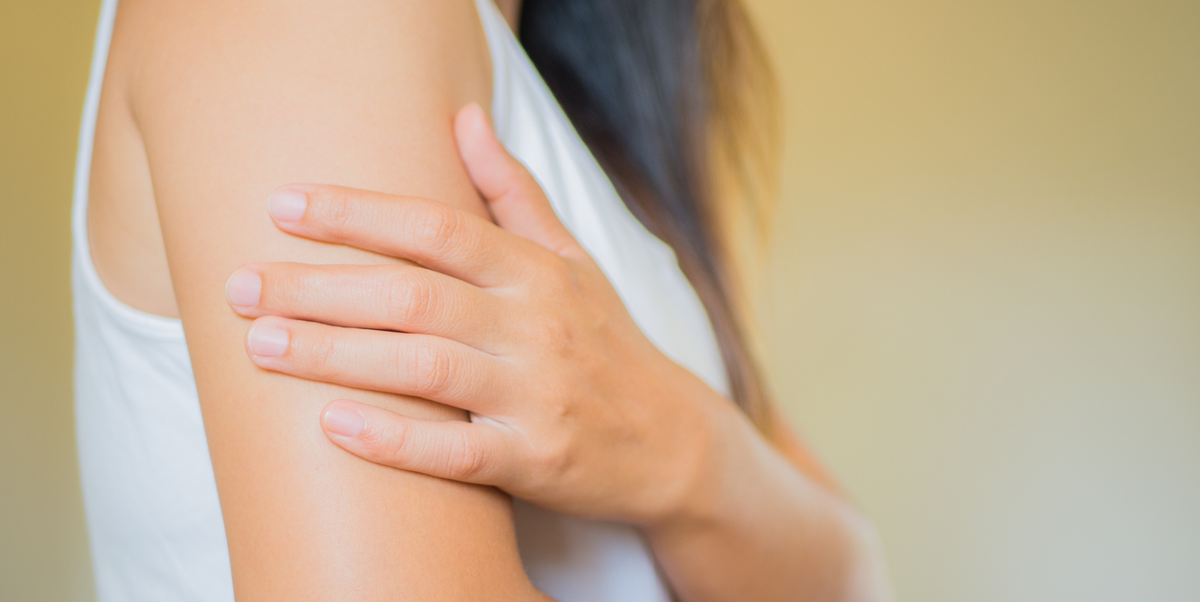 If you're feeling itchy, a rash can help you ID what's going on. Red bumps? Likely, mosquito bites. An oozy flush of red? Poison ivy or oak. But itching without a rash? That can sometimes pose a more challenging road to diagnosis, since the reasons for chronic pruritus (aka itching in derm-speak) are vast and complex, says Meghan Feely, MD, FAAD, a board-certified dermatologist in New Jersey and New York City who serves as a clinical instructor at Mount Sinai's Department of Dermatology.
The root of your itching could range from pure-and-simple dry skin to various health conditions. To find out why you're itching without a rash, we rounded up common culprits with expert advice—including how to make the itch stop.
"The number one reason why people itch is simply dry skin," says Alix J. Charles, MD, a board-certified dermatologist and fellow of the American Academy of Dermatology. Also known as xerosis, dry skin can worsen (and start to flake, scale, and itch) due to peeling sunburn, dry climates, a drop in humidity, overuse of soap (which sucks out your skin's natural oils), chlorine in pools, prolonged exposure to water in general, and aging (as your skin becomes thinner).