FoodSaver's Vacuum Sealing System Is 29% Off on Amazon Today Only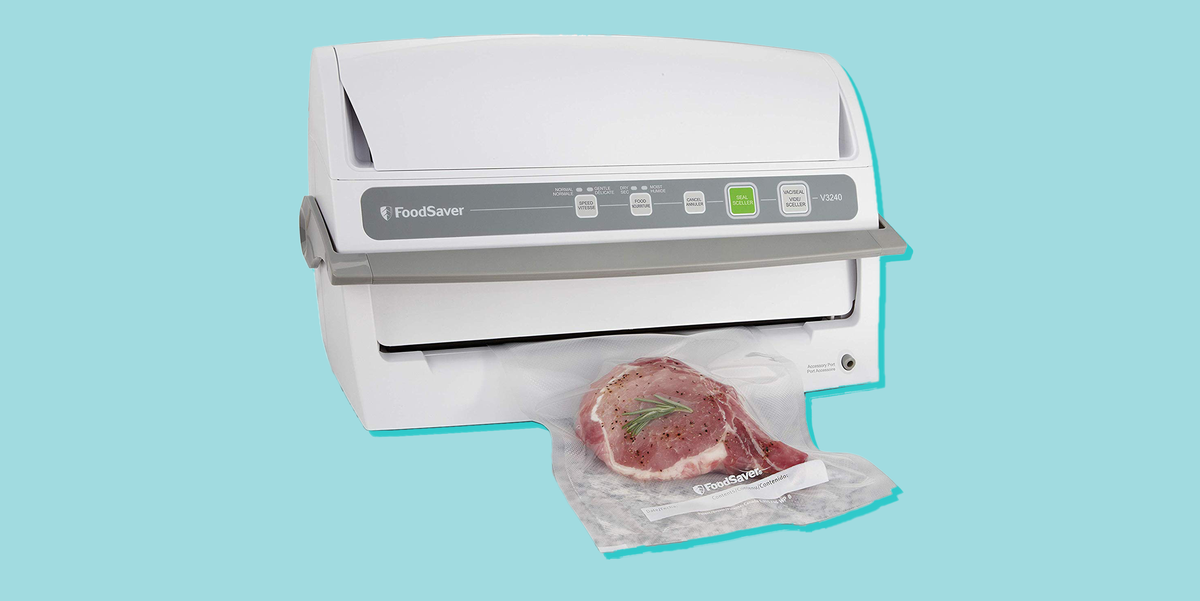 Raise your hand if you have ever squirreled away a delicious morsel of dinner in the back of the freezer only to be devastated when you find it coated in ice crystals. Or if you've put marinated meats in a Ziplock bag only to find liquid leaking all over the place later.
Are these food waste discoveries distressing? Absolutely. But—pro tip—they're also avoidable with better storage, which brings us to the FoodSaver V3240 Vacuum Sealing System with Starter Kit.
The deets:
And if you're into sous vide cooking, the FoodSaver makes preparation snappy. If you're not into sous vide cooking, know that the FoodSaver is a sous vide gateway device and that's a good thing. Prove it, you say? "This vacuum sealer is also hugely useful when sous vide cooking foods. If you don't sous vide cook, look it up and discover a terrific way to prepare meals," says one Amazon reviewer.