How to Cool Off and Feel Less Miserable When You're Trying to Break a Fever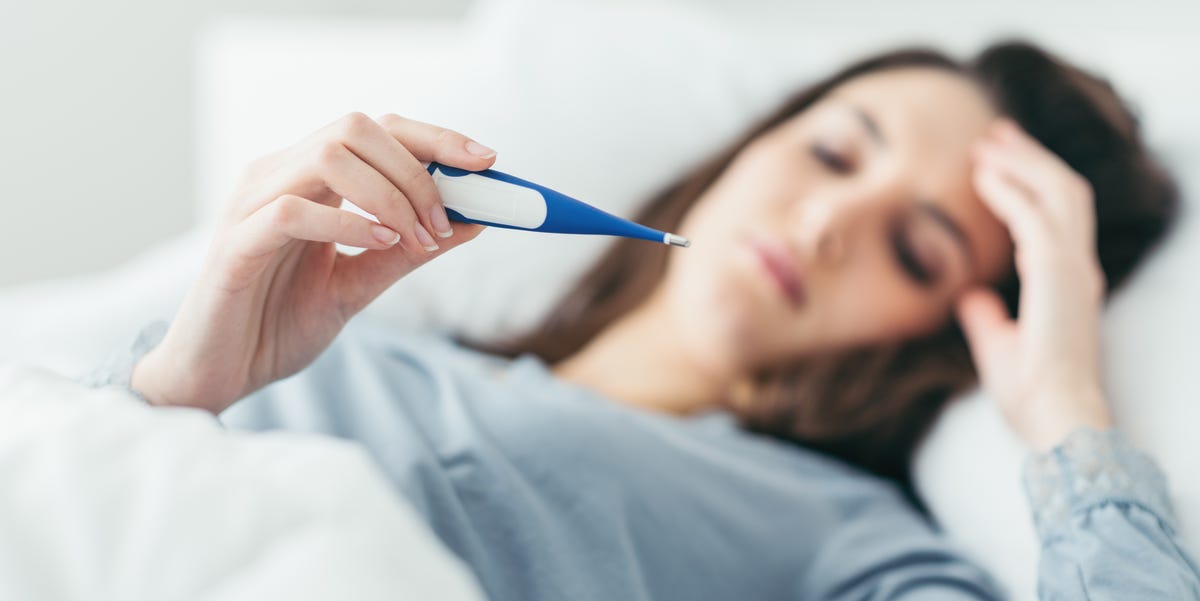 This article was medically reviewed by Raj Dasgupta, MD, an assistant professor of clinical medicine and a member of the Prevention Medical Review Board, on October 8, 2019.
Even though fevers are a literal pain to deal with, think of them as your body's early warning system. Most fevers are caused by infections, so your body jacks up the temperature by moving blood from the surface of your skin toward the interior of your body instead.
However, "the body does not lose the ability to regulate temperature during a fever. It simply regulates body temperature at a higher set point," explains Raj Dasgupta, MD, an assistant professor of clinical medicine at the University of Southern California Keck School of Medicine.. "When a fever develops, body temperature rises toward the new higher set point."