Fans Rally Behind Amy Schumer After She Shares Emotional Instagram About Working Post-Baby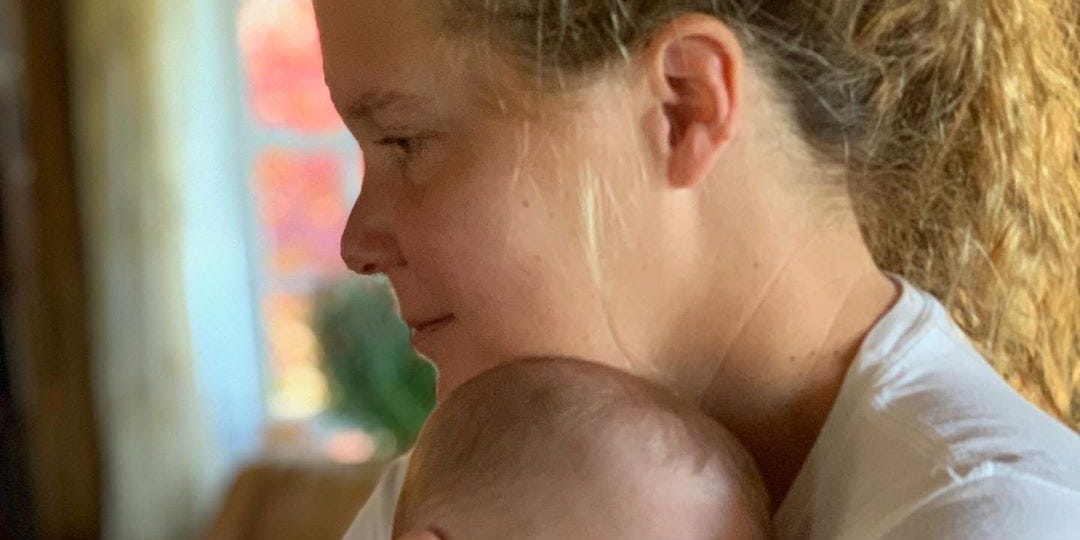 Amy Schumer usually highlights the reality of motherhood with a healthy dose of humor, but this time the comedian shared a vulnerable aspect of being a mom.
Schumer, who gave birth to baby Gene in May, recently posted an Instagram photo of Gene as he turned five months old, elaborating on the difficulty she's had returning to work after maternity leave.
"5 months today and like all moms I love him so much it hurts. Im feeling strong and good and like I'm still a human being with interests and ambitions and goals I'm excited to reach," she wrote in the caption. "It's felt good to be back at work. I was so worried about it and was afraid to go back after he was 3 months old."
"A couple days I've cried from missing him. But it's mostly good to be back and the breaks energize me to be a better mom and appreciate our time even more," she continued. "I have it a lot easier than many people but I wanted to share my experience."