Why Do We Itch? The Scientific Causes Are Actually Rooted in Evolution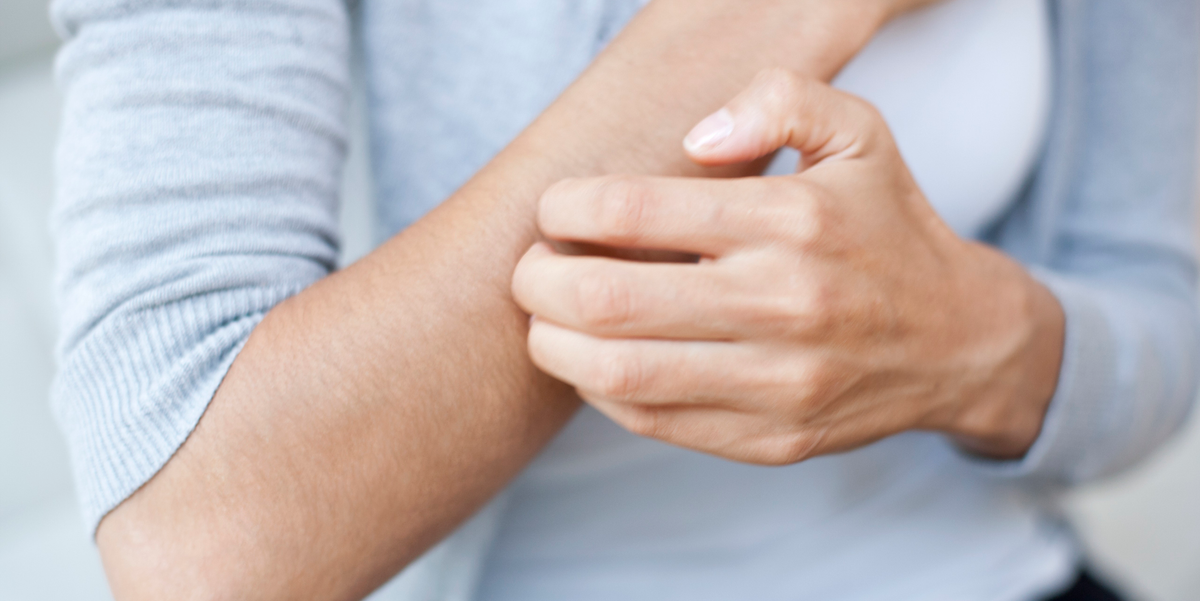 Whether you're dealing with dry skin, a mosquito bite, or a full-blown allergic reaction, you've likely experienced your fair share of itchiness. But if you've ever wondered exactly what causes an itch (which is called pruritus to dermatologists), it can be a really complicated thing, admits Alix J. Charles, MD, a dermatologist and fellow of the American Academy of Dermatology.
While we're all intimately familiar with what an itch feels like, the sensation is one of the least understood and researched in the dermatology world, per a recent article in Dermatologic Therapy.
Sometimes, discovering what causes itching is easy and obvious (the poison ivy you accidentally touched while gardening). Other times, it's difficult to figure out what's causing that must-scratch-now sensation, says Dr. Charles.