How to Watch the INEOS 1:59 Challenge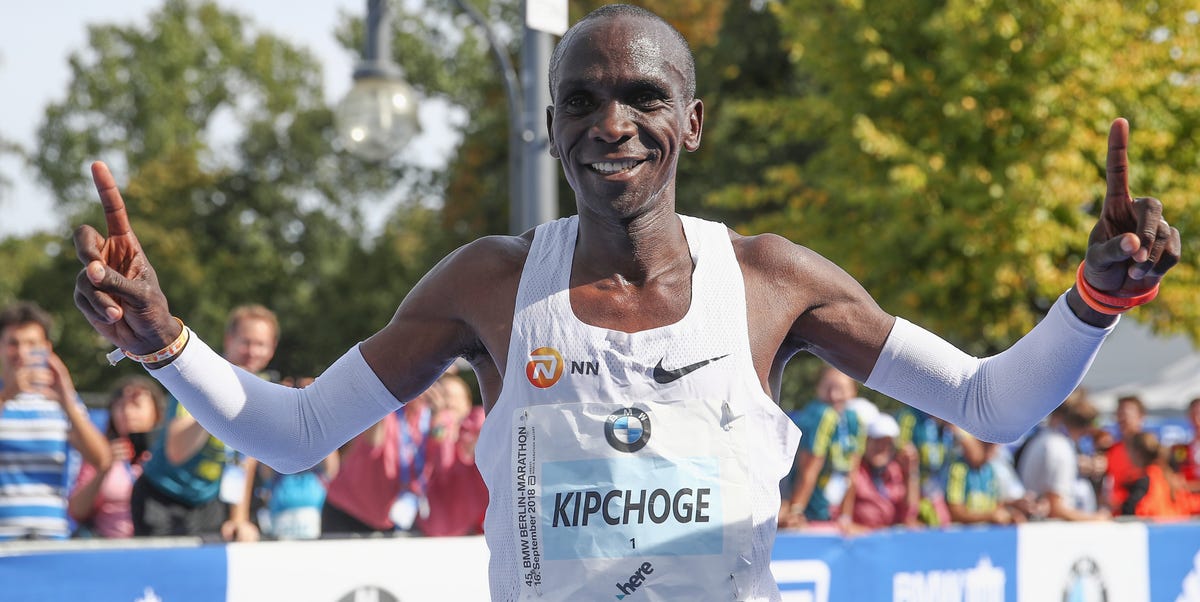 We wouldn't normally advise runners to pull an all-nighter, but when the fastest marathoner in the world is attempting to be the first person to break two hours in the marathon, sleep can wait.
It is all scheduled to go down on Saturday, October 12, in Vienna, Austria, where Eliud Kipchoge of Kenya will try to go sub-two hours in a special event called the INEOS 1:59 Challenge. According to a press release from INEOS, the date of the attempt will be confirmed on Wednesday, October 9, and the exact start time of the race will be announced the day before the event. (Depending on the weather and other logistics, the event could be held any day from October 12-October 14, with the race starting sometime between 5 a.m. and 9 a.m. local time in Vienna, which is 11 p.m. to 3 a.m EST.)
The press release noted that Kipchoge had left his training camp in Kenya and flew to Vienna on October 6 to prepare for the race this. Similar to Kipchoge's previous attempt to break the barrier in 2017, as part of Nike's Breaking2 project, the INEOS event will not be eligible for a world record, as it will involve a rotating set of pacers. However, as Kipchoge told Runner's World in August, getting an official record is not the point.