Inspiring Father-Son Duo Finishes Akron Marathon, Wants to Help Others Do the Same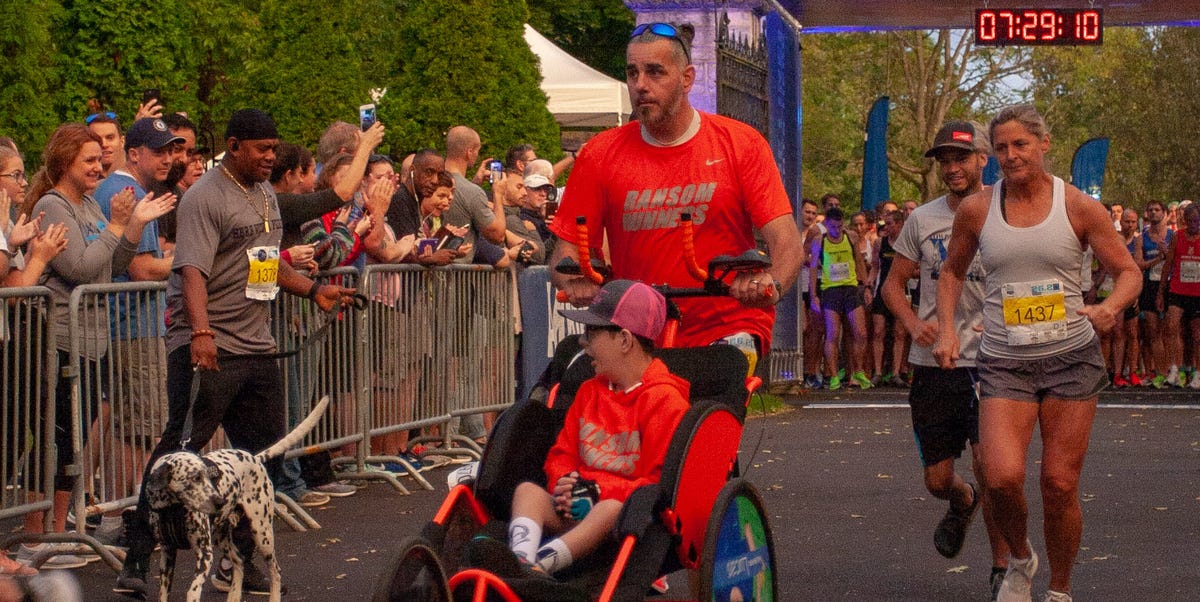 Brent Ransom, 40, of North Canton, Ohio, began running to lose weight a few years ago. But now he runs not for himself, but for his son.
Brent's 9-year-old son, Lucas, was born prematurely at 33 and a half weeks with a cleft palate. After spending a month in the neonatal unit at Akron Children's Hospital, Lucas contracted a host of serious illnesses: the bacterial infection Group B strep (GBS), meningitis, sepsis, and hydrocephalus. He was then placed in a medically induced coma and underwent surgery to receive a breathing tube, feeding tube, and shunt, which helps drain excess cerebrospinal fluid from the brain.
Despite facing ongoing medical challenges—including close to 30 surgeries—Lucas has continued to grow stronger over the years. Today, he is learning to walk and talk, and he divides his days between traditional elementary school instruction and classes with children who have similar developmental delays.