What Is the Impossible Burger and Is It Even Healthy?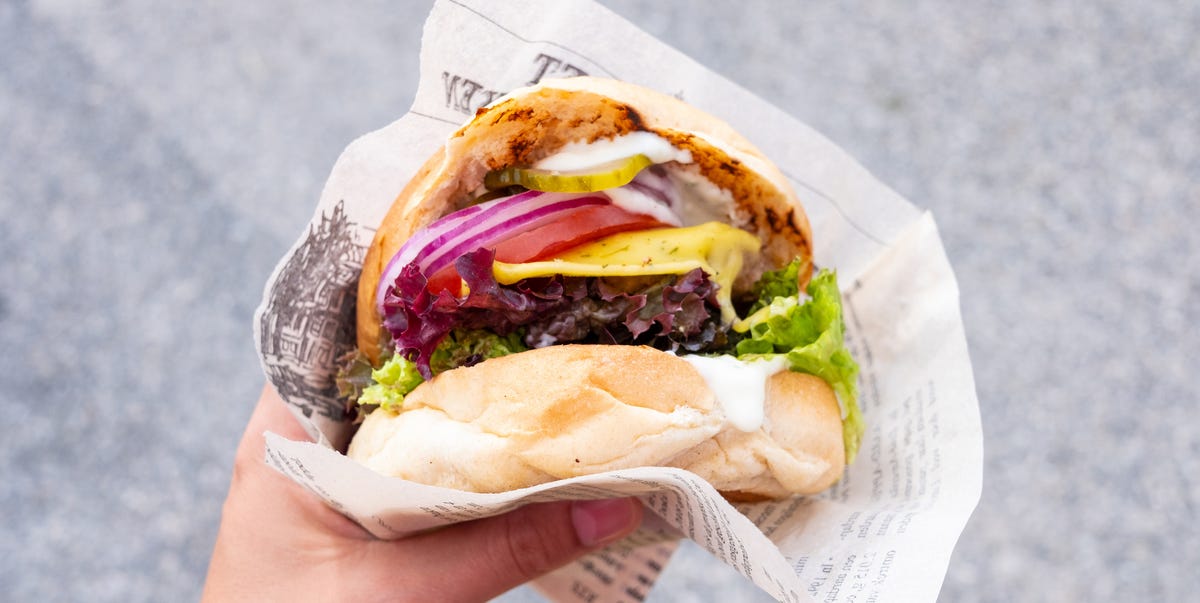 Americans have a growing appetite for meatless meals, with nearly 40 percent of us actively trying to eat more plant-based foods. Somewhat ironically, we also have an equally enormous appetite for beef, as USDA stats indicate we consume 54 pounds per year—or about four quarter pounders a week.
Put the two together in the plant-based Impossible Burger, which is made to look and taste like meat, and you have a recipe for a runaway success. The Impossible Burger, which hit grills back in 2016, is now available in about 7,000 restaurants around the country, and quickly fell into short supply after partnering with Burger King to create the Impossible Whopper in April of this year. And with more and more runners out there following a plant-based diet like Michael Wardian or even a vegan diet like Scott Jurek, we tapped some top nutrition experts to give us the real deal on this fake beef.