The Mantra That Helped This Runner With Cystic Fibrosis Finish Her First Half Marathon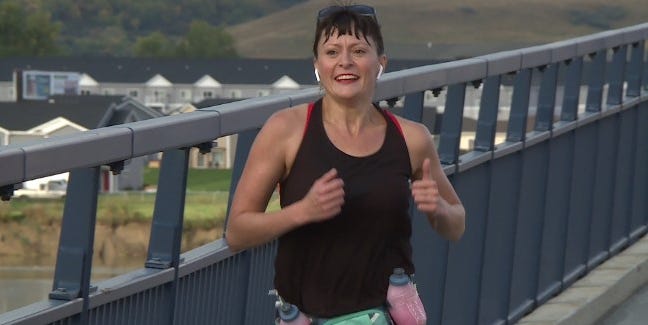 All runners have had moments in races or workouts where catching a breath is difficult. But for Mandy Anderson, 37, running used to be intolerably painful, since her airways were obstructed.
"I hated exercise growing up, because it hurt my chest to run," she told Runner's World. "I would always finish last in timed miles in high school."
The North Dakota native was born with cystic fibrosis (CF), a genetic disease that causes a buildup of mucus in the lungs and digestive system, which makes it hard to breathe. For most of her life, Anderson has managed her CF symptoms—including a persistent cough, shortness of breath, and difficulty maintaining a healthy weight—with medication and breathing treatments.
After her health took a turn for the worse in 2010, however, she decided to try a new method for strengthening her lungs: running.