Born With Cleft Lip, He's Running Chicago So Other Kids Can Get the Surgery They Need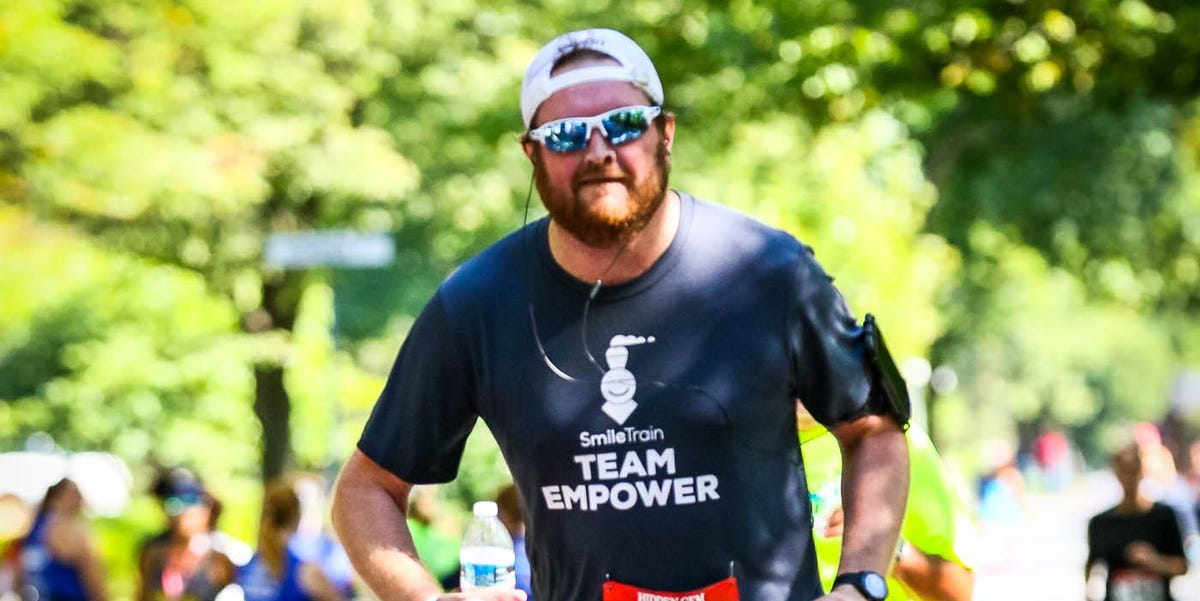 On October 13, Mark Kroeger, 31, will have a few things to celebrate: his 32nd birthday, for one, and the kickoff of the Bank of America Chicago Marathon, which he is running to raise money for the Smile Train organization.
It will be his first marathon, and he's taking on the miles for a good cause: Smile Train is a nonprofit that covers surgery costs for children born with a cleft lip or palate, which are birth defects where the tissue that makes up the lip or the roof of the mouth does not form properly. The organization has supported more than 1.5 million cleft surgeries for children in need in more than 90 countries.
This year, Smile Train recruited charity teams to participate in the Berlin, Chicago, and New York City Marathons.
For Kroeger, who joined Smile Train's Chicago team for the 2019 race, the cause is personal.