This Interval Workout Is a Good, Easy Sweat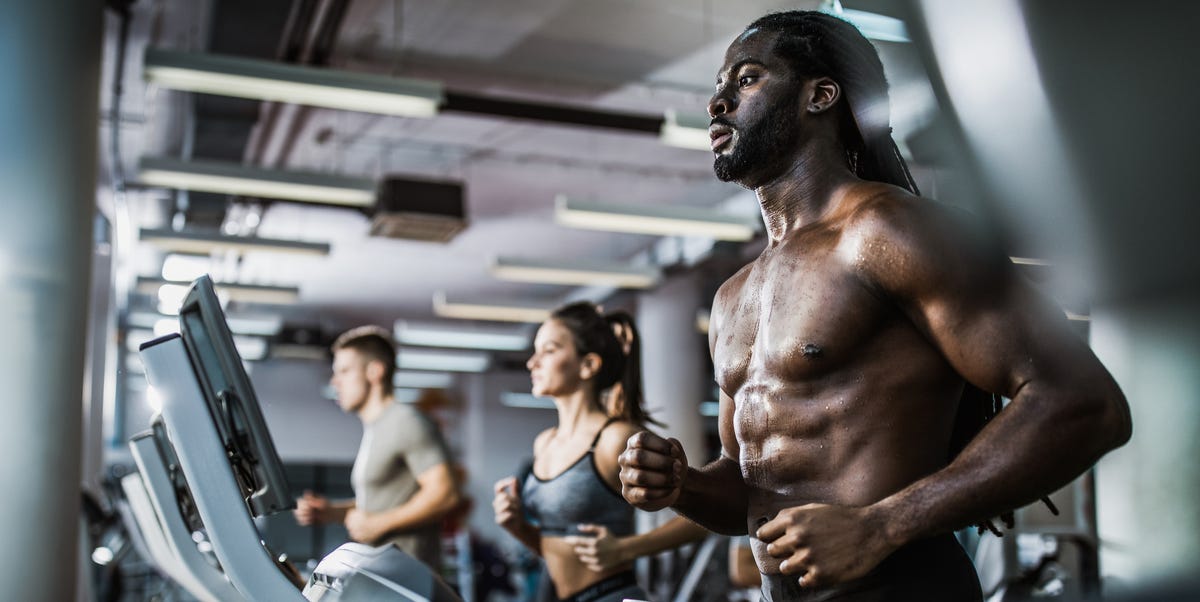 Interval training doesn't always need to be complicated. Sure, it's cool to vary your rest ratios, or mix in a variety of equipment, or try an EMOM (every minute on the minute) or carefully build static holds in to torture yourself during your "rest periods."
But sometimes, a simple sweat with a friend is all you need — and that's exactly what you'll get with this partner treadmill workout from Don Saladino, NASM, the superhero trainer behind the physiques of Ryan Reynolds, Zachary Levi, and other actors with powerful roles. Sure, the treadmill often comes with dread, and plenty of people don't really like to run on it anyway, right? But here, you'll have fun, burn calories, get a good sweat — and work in short intervals that can often help you maintain cleaner running form and stay out of bad habits.