How Group Fitness Workouts Can Make You Stronger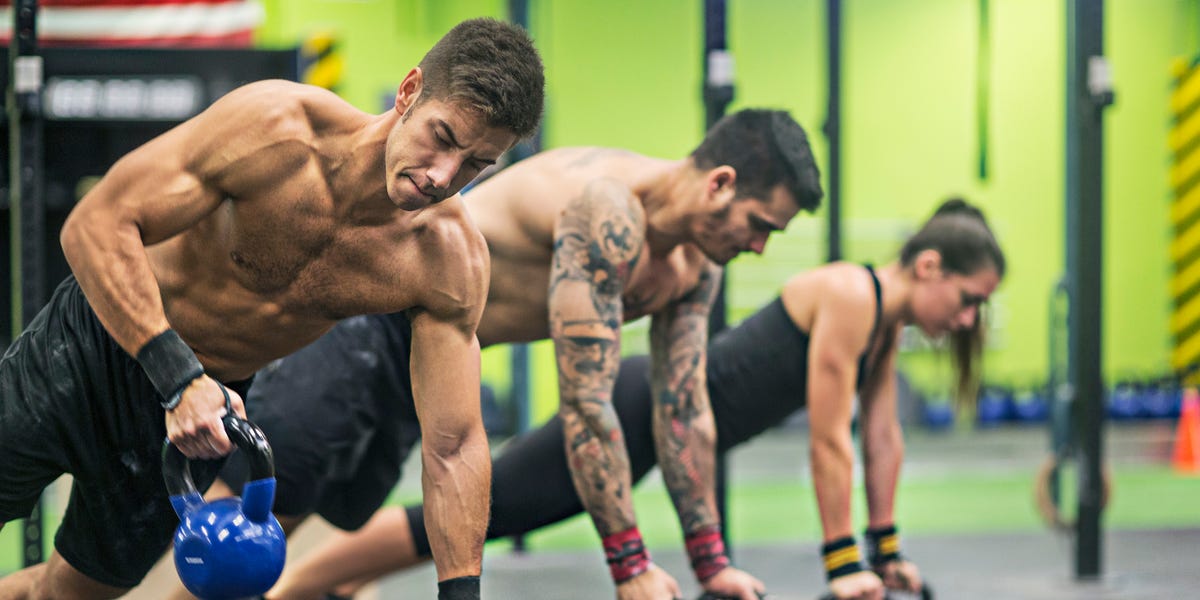 Life is busy. Between work, family, and running your household, it can be hard to cram in a workout and see your friends, let alone have the chance to make new ones. There is plenty of pressure to get it all done, but it's tough to be strong and fit and social.
Group fitness classes give you the chance to change all that. But group workouts are so much more than catching up or making connections over push ups. Once you drop into that class environment, you might work harder and better than you do on your own.
Just take it from the experts, like Bob Corb, PhD, a licensed clinical psychologist specializing in sport psychology, the benefits of exercising with another person or a group go way beyond just bringing out your competitive nature. Exercise is important for maintaining a healthy lifestyle, as most people realize, but it's easy to prioritize other things. "Group workouts promote 'adherence;' when there is a commitment to somebody else, we are more likely to show up," Corb tells Men's Health. Showing up is the first, and sometimes the hardest, part of a workout. By committing to a buddy or a team, you are less likely to back out of a workout because you don't feel up to it.