Joe Rogan Asks a Navy Pilot About His UFO 'Chase'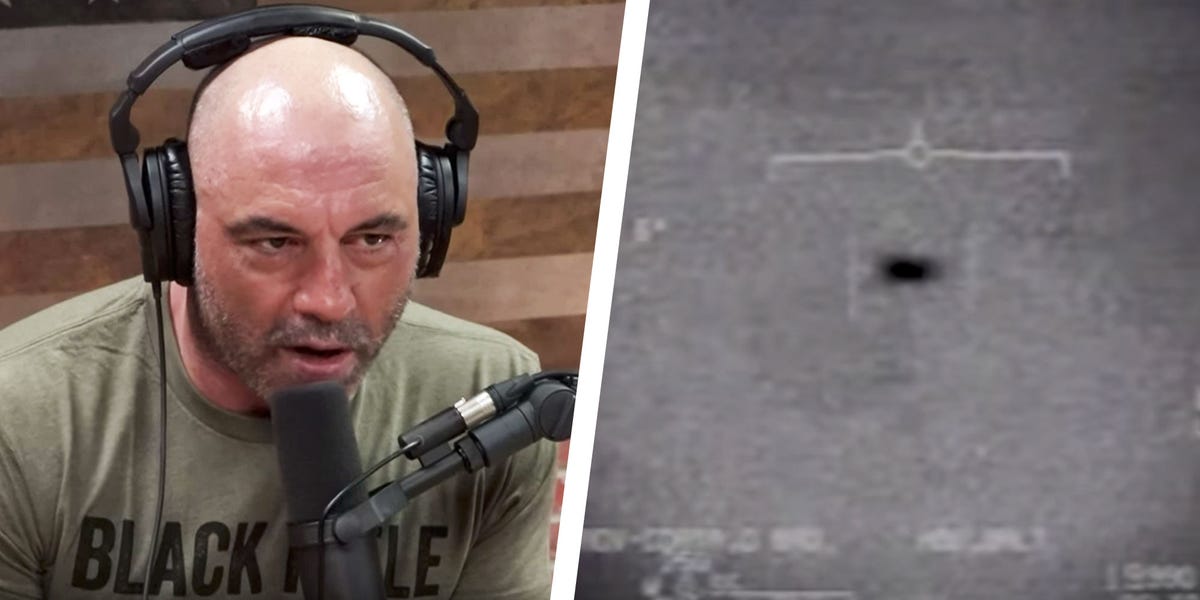 In 2004, off the coast of San Diego, U.S. Navy pilot David Fravor departed on a routine combat defense training exercise. In flight, Fravor began receiving information over the radio, he told Joe Rogan on a recent episode of the Joe Rogan Experience podcast. The Navy had been picking up unidentified objects on radar for the past two weeks. The objects would "drop down" from much higher altitudes and then disappear off screen. Fravor, whose mission initially had been a routine training exercise with Marine divisions, was asked to investigate. He flew farther out to sea. His aircraft was unarmed.
Fravor soon spotted an aircraft, cross-shaped, 40 feet long, moving back and forth above the Pacific. Fravor assumed it was a helicopter, but he couldn't detect rotors. Hoping to get a better view, Fravor began to circle. Then, to cut the aircraft off, Fravor dipped his plane's nose. The mystery aircraft crossed in front of Fravor's screen. Then it disappeared. "Poof," said Fravor told Rogan.