Tom Holland Has a Dramatic New Hairstyle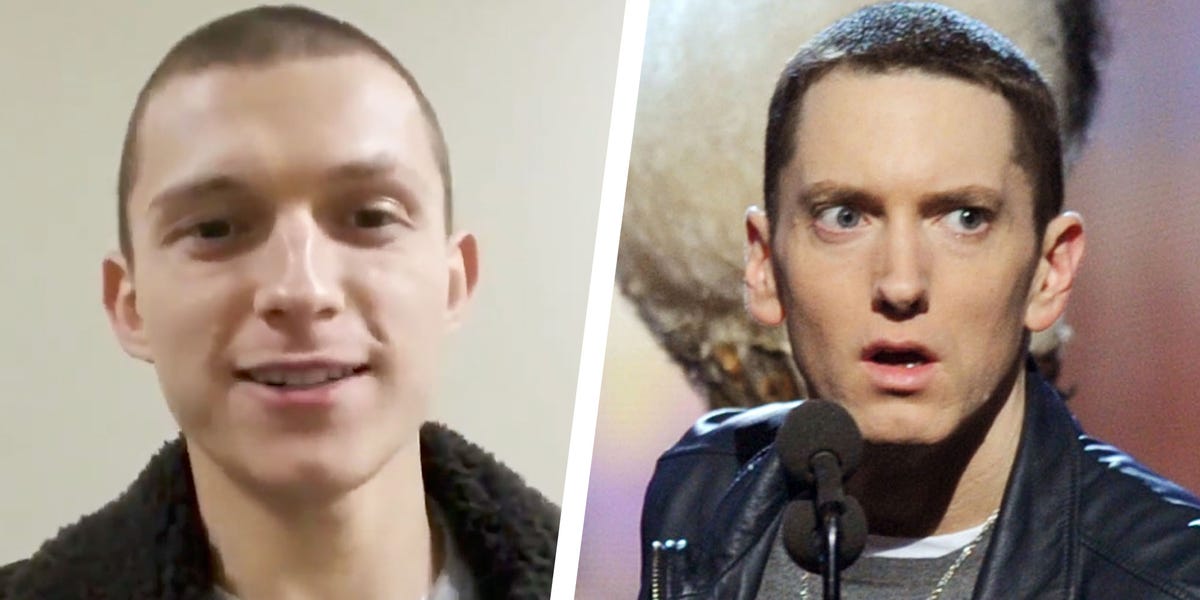 Spider-Man actor Tom Holland has shocked fans by unveiling a rather different new look. Brace yourselves...
The Marvel star—who is currently filming crime drama Cherry with Avengers: Endgame directors Anthony and Joe Russo—filmed a short clip for a fan which was shared on social media by @artdav on Monday night.
In it, the 23-year-old is seen with a grey jumper, white T-shirt, brown suede jacket... and freshly shaved head.
Peter Parker has a brand new look as @tomholland2013 shaves his head 😲 What do you think of Tom's new look?💇‍♂️🕷 . Tap the link in our bio to read more . 📸 Twitter/artdav #Spiderman #SpidermanFarFromHome #SpidermanTomHolland #MarvelPhase4 #MCU #SpidermanMCU #TomHolland #TomHollandHaircut #TomHollandbald #haircut #Zendaya #IronMan
A post shared by Digital Spy (@digitalspy) on Oct 8, 2019 at 6:15am PDT