Here's What's Actually In a McDonald's McRib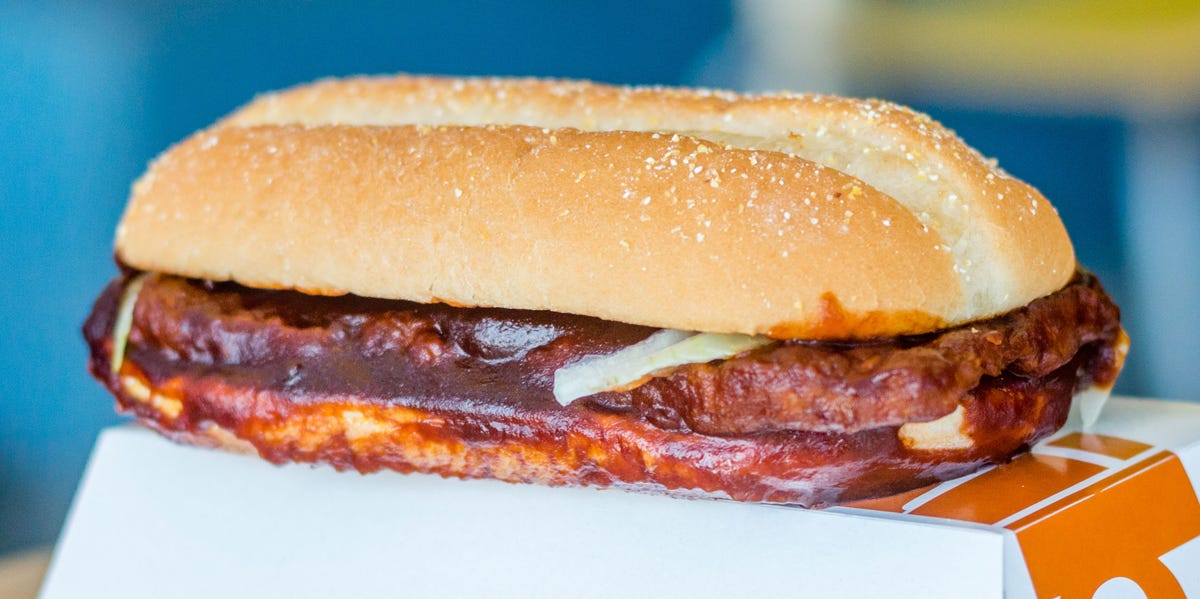 Attention, McDonald's fans: the McRib is back. The cult-favorite sandwich will be available at 10,000 restaurants nationwide starting Oct. 7, according to Fox News. Every year, McDonald's releases the sandwich for a limited time, usually four to six weeks, the outlet reports. Last year, the McRib resurfaced in November.
In the past, super fans have done things like pleaded with their city councils to bring the sandwich back, driven 10 hours to get the sandwich, and eaten 12 McRibs at once. There's also a McRib Locator that will point you to the nearest McDonald's location that's selling the sandwich. The McRib first appeared on the menu in 1981.
If you've never had a McRib before, or have been gleefully eating the sandwich without knowing exactly what's in it, here's what you need to know about the McRib's nutritional info.