Kate Beckinsale just posted her intense abs and total body workout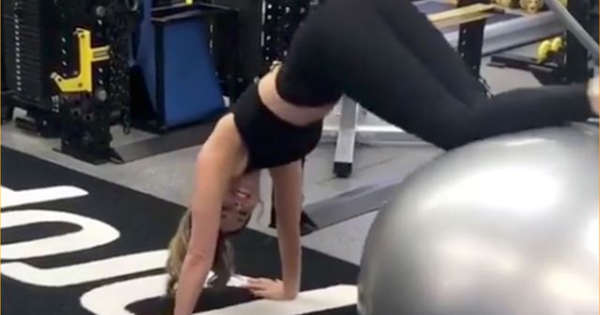 Kate Beckinsale is back at it. And by "it," I obviously mean making crazy-intense workouts look way too easy. The 46-year-old Widow actress got in a sweat session this weekend with her trainer Brad Siskind at Gunnar Peterson's gym. She shared a workout video to the 'gram to prove it, too.
In the video, Kate demonstrates her skill and strength with a stability ball. "On Saturdays, @bradsiskind gets his big ball out," she explained in the caption. She starts in a plank position with her feet on the ball and her hands on the floor. Then, she pikes up and rolls the ball closer. Finally, she rolls the ball back out to a plank and completes a push-up.
Kate does the total-body combination in one seamless motion and makes it look easy. It takes some serious abdominal strength to get that kind of height in the pike. She's also smiling mid-move.