How to Run a Marathon With the 10/10/10 Method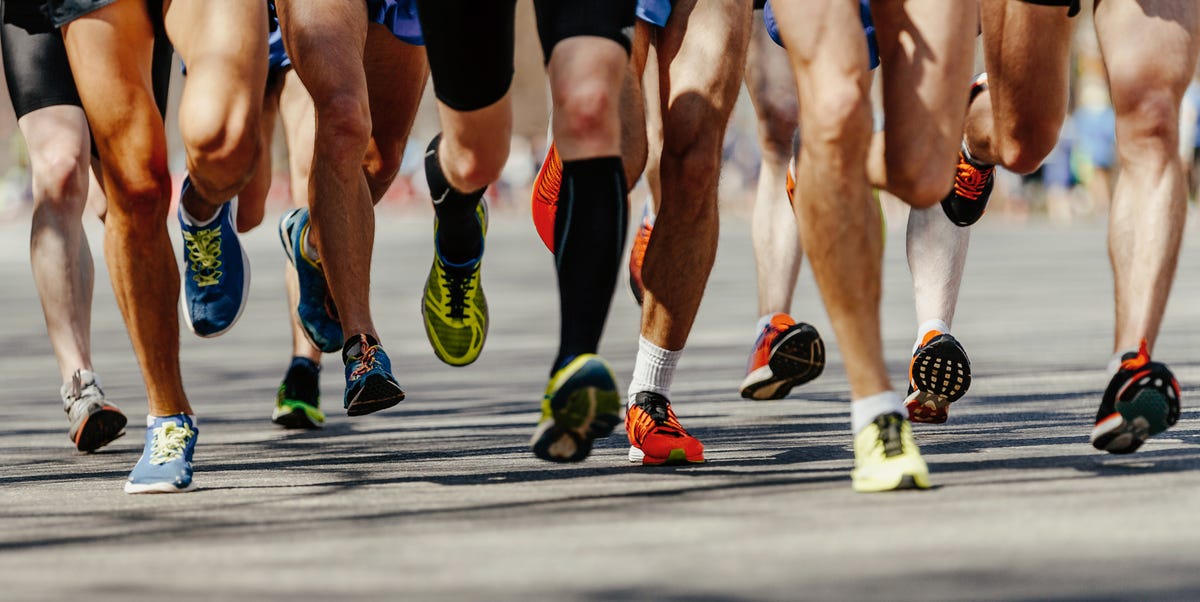 There's so much that goes into training for a marathon, but learning how to pace yourself correctly for race day may be *the* most important element. Think about the elites: When they're running a marathon, the actual racing doesn't usually start until they're around 18 to 20 miles in, or digging deep for that last 10K.
Anyone who's ever run a marathon will warn you against going out too fast (LOL, who can hold themselves back at the start line?) or tell you that you should try to run the second half faster than the first (negative splits are so much easier said than done). But there is an actual method for training to pick up the pace so far into the race: It's called the 10/10/10 method.
The 10/10/10 approach to the marathon calls for splitting the race into three separate sections: the first 10 miles, the second 10 miles, and the final 10K. "To paraphrase the great words of Nike Run Coach Julia Lucas, run the first 10 miles with your head, the next 10 miles with your training, and the last 10K with your heart," says Jes Woods, a Nike Run Club Coach in New York City who implements the 10/10/10 method with the marathon runners she coaches. Let's break that down a little further.