5 Mountain Climber Variations to Fire Up Your Core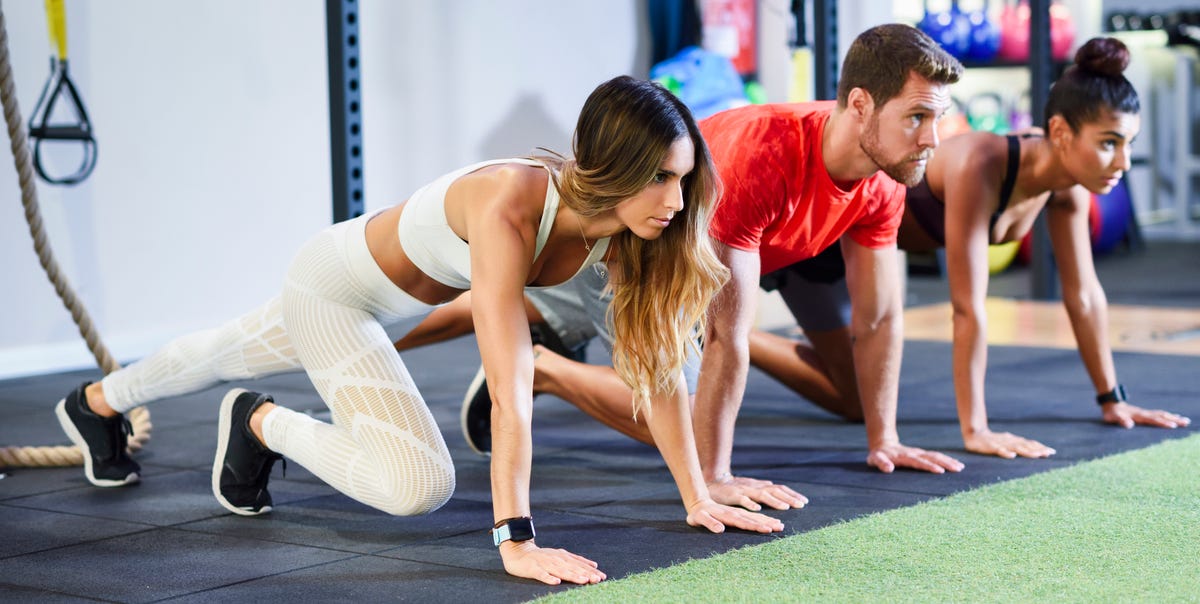 Mountain climbers are just as much of a core exercise as a cardio one—giving you the most bang for your buck when you want to boost the intensity of your workouts a bit.
That's important whether or you're logging a few casual miles or aiming for a race PR, since all aspects of running rely on power, endurance, and a strong core.
Amber Rees, Barry's Bootcamp instructor and cofounder of Brave Body Project, put together a circuit that incorporates five different variations of mountain climbers that you can add to the end of your runs or cross-training workouts.
How to do it:Perform each exercise for 30 seconds with 15 seconds of recovery before moving onto the next exercise. Repeat the circuit three times if you can.
Start by performing a downward dog: Begin in high plank position. Spread fingers and press palms into ground. Raise hips into an inverted V position, keeping your legs straight. Next, lower hips down back to high plank position and bring left knee into chest (like one half of a mountain climber), then return to high plank position. Then perform another downward dog, come back to high plank position, then bring right knee into chest (like the other half of a mountain climber). Repeat.