New Portland Marathon Is Mostly* a Success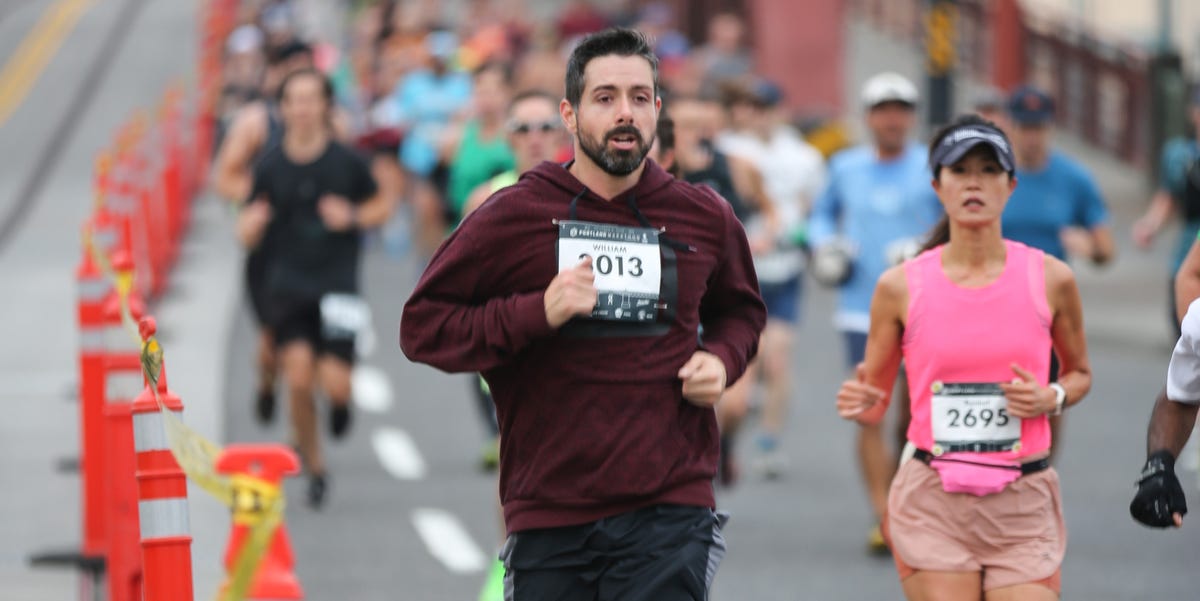 After years of snafus and miscues, a revamped Portland Marathon and its concurrent half marathon—under new management and with a new route through downtown—went off on Sunday and garnered largely positive reviews.
But for about 15 to 20 of the race's fastest runners—organizers don't yet have an exact number who were affected—this edition of the 48-year-old race was another exercise in frustration.
By mile 9, the eventual race winner, Kallin Khan, had already opened up a sizable lead. With a motorcycle guiding him, he was out of sight of the trailing pack.
Runners were supposed to bear right from the Naito Parkway onto Ross Island Way. But the turn lacked clear signs. Instead, several runners following Khan and the lead woman continued on Naito Parkway. Some went almost a mile too far, which involved a significant climb, before realizing they had gone the wrong way. (The cars whizzing by them at 50 miles per hour were also a sign that something was amiss.)