The Joker's Uncontrollable Laugh Is Actually Based on a Real-Life Medical Condition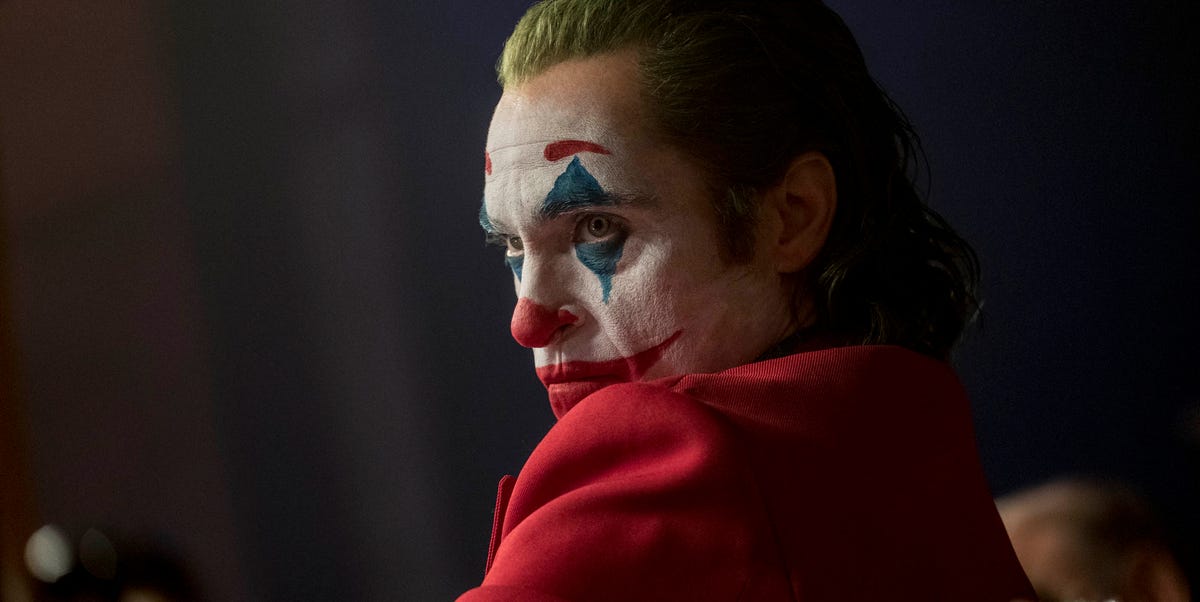 Joker is currently breaking box office records, and fans are riveted by Joaquin Phoenix's portrayal of the notorious Batman villain. In the movie, Phoenix plays Arthur Fleck, a man with several mental illnesses.
One of them causes Fleck to laugh uncontrollably laugh at inappropriate times (a side effect of a past brain injury), which is so disruptive that he carries an informational card that explains his condition to people who might be near him when he has an episode.
The condition isn't specifically named in the movie, but it's likely based on a real disorder called pseudobulbar affect. "When I first read [the script], a lot of his behavior and actions I felt were despicable," Phoenix said of the character in a recent interview. But, he added, "I saw that in certain moments he was in flight or flight. I recognized these signs that allowed me to think about him differently."