Kristen Bell Says Having Kids "Obliterated" Her Abs—Here's How She Got Them Back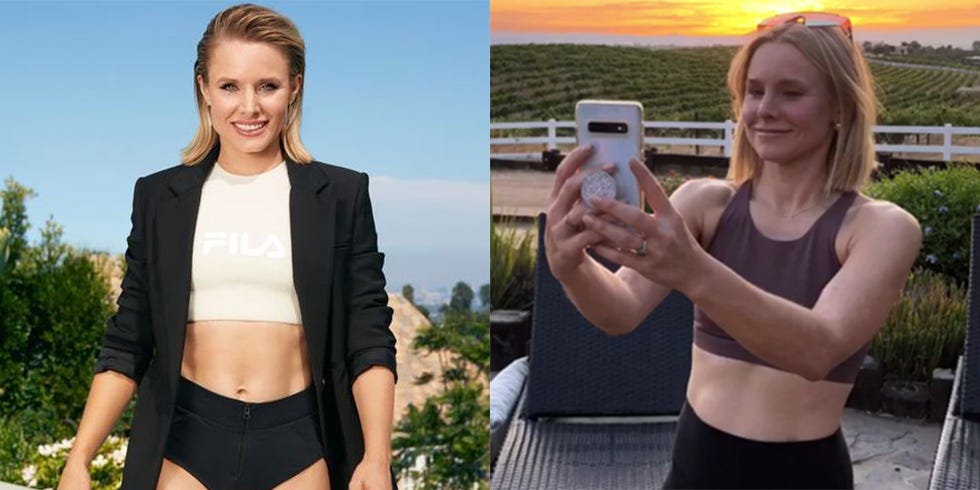 At 39, Kristen Bell knows all about work-life balance. She's starring in Frozen II(premiering in November), she's filming NBC's The Good Place, and she's raising two young children—all while trying to keep her physical and mental health in check.
Though taking one look at Bell will have you assuming that she's looked so toned and strong her entire life, the Veronica Mars star admitted to Women's Health that she just started working out consistently about a year ago.
"I've always felt mentally strong because I'm adept and can banter and hold my own in a good conversation," Bell told the outlet. "But I've never felt physically strong. I felt waifish…or pregnant."
Bell, who has two daughters Lincoln and Delta, pretty much gave up hope of being fit after giving birth. "Having children obliterated my abdominal wall," she said. "Good night. That's a wrap. And I thought, 'Well, it's never going to come back. What do I need it for? I'm married. Spanx exist. You don't get everything all the time.'"