This Low-Cal Beet and Pumpkin Salad Will Show Your Sad Desk Salad the Door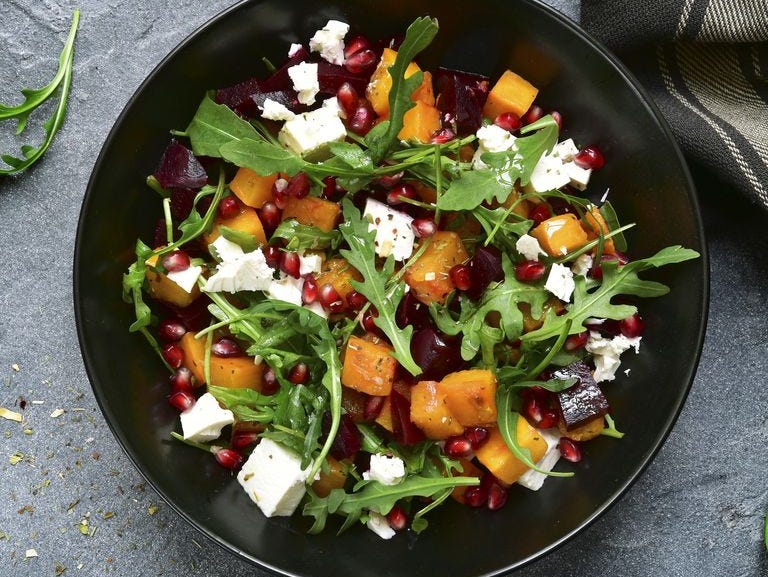 Jodi Moreno is the author of food blogWhat's Cooking Good Lookingand the cookbookGrains as Mains. Follow her onInstagram.
I love fall. We're only one day in, but I am so excited that fall fruits and vegetables are making their way to farmers' markets and grocery stores. I planted some (read: a ton) of pumpkins this summer, and I'm going to have to get very creative with the dozens I'll be harvesting this October—starting with this recipe right here.
Serves: 4-6
Salad 1 sm pumpkin grape seed oil 4–5 lg beets (with green tops) 1 tsp cumin 1 c cooked quinoa 1 lg bunch arugula, chopped
Dressing 1 c chopped carrots 1/4 c peeled and chopped ginger 1 garlic clove, sliced 2 sm shallots, sliced 1 Tbsp tamari (or low sodium soy sauce) 1 Tbsp sesame oil 1 Tbsp honey 1 tsp Dijon mustard 2 Tbsp rice vinegar 1/4 c grape seed oil 2–3 Tbsp water