Rest While You Can During This Interval Workout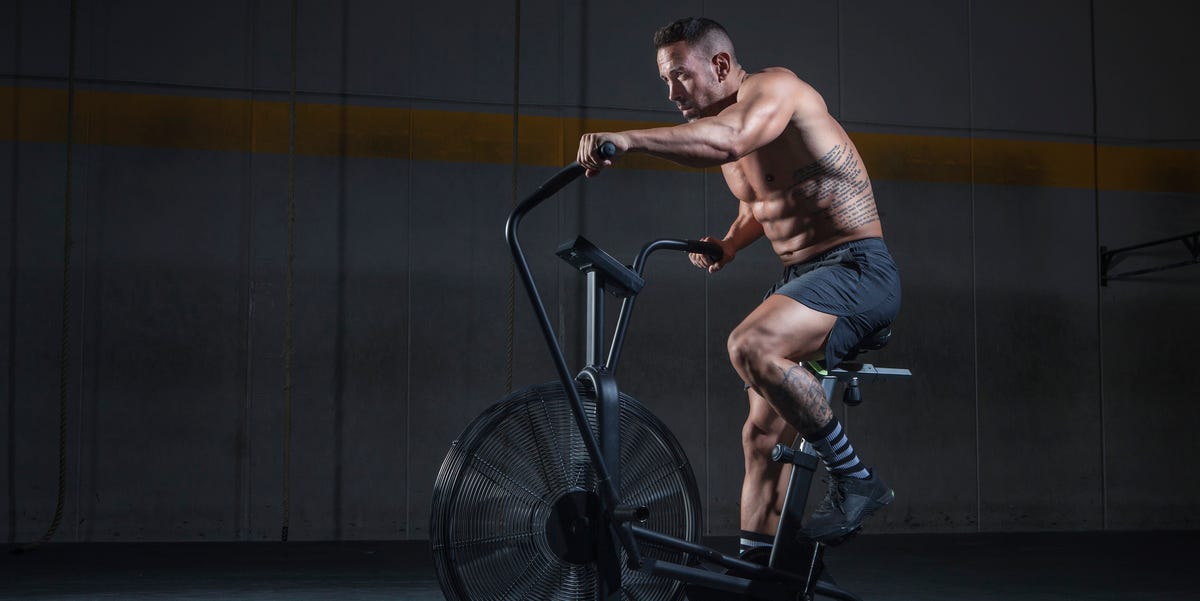 One of the worst things you can do in during interval workouts is rest too little.
Unfortunately, that's how a whole lot of interval workouts are programmed, confusing recovery time with wasted opportunities to pack in more work. When you push for 50 seconds and rest 10, for example, your body won't be able to be as explosive once the time comes to churn out more productive work bouts as it would if you had taken a little more time.
This fan bike interval workout from Don Saladino, NASM, is a direct refutation of the burn-it-all-down protocol that gives you time to breathe. By flipping the script, pairing 10 seconds of all-out work with 50 seconds of active recovery, you'll be primed to actually go as hard as possible, maxing out your heart rate and building the power you want.
Get ready for hell 🔥🔥🔥 @thiagocarneirinho and I decided to do this last minute. Just because we felt like it. 😬🕺🏻 10 seconds as hard as you can. 50 seconds nice and easy. X15 And go 💯 #suitupwithdon #catdio #hiit #humpday #wednesdaymotivation