Medal of Honor Vet Tells Joe Rogan About His PTSD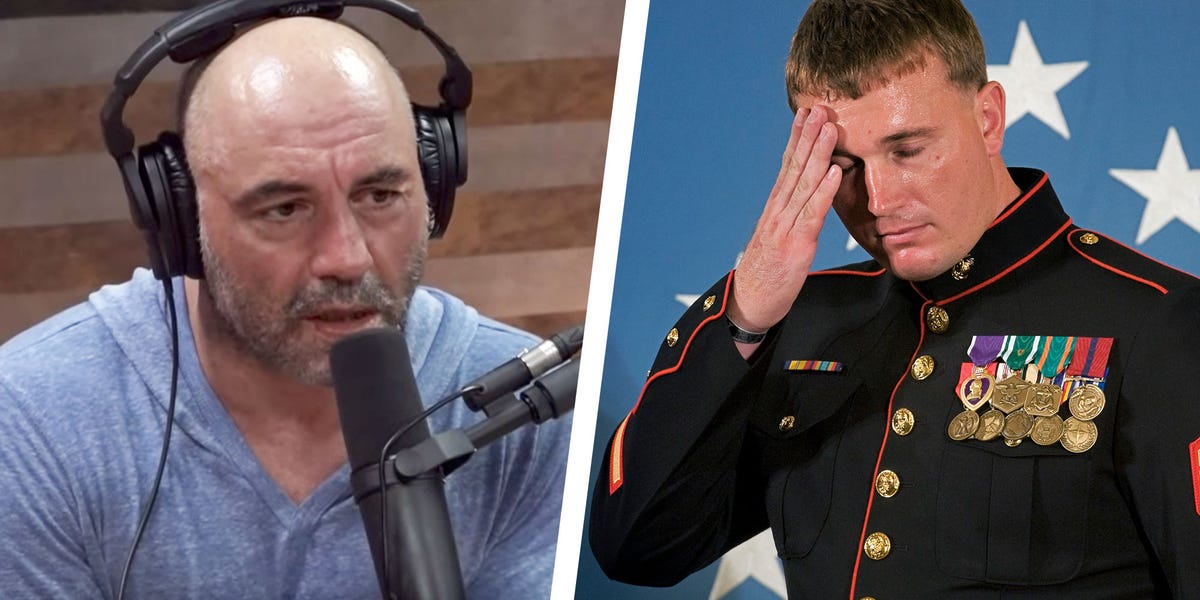 On September 8, 2009, Dakota Meyer was serving as a Marine in Afghanistan. Four members of Meyer's squad had gone missing after an ambush with Taliban forces. Under fire, Meyer went into insurgent-occupied territory to find his friends and squad members. Instead, he found their bodies, which a Taliban fighter was preparing to move. Meyer wrestled the fighter and killed him with a rock before personally evacuating the four bodies of his men—alongside 12 other wounded soldiers.
"I remember it every night," Meyer told Joe Rogan on a recent episode of Joe Rogan Experience. "I just see his face," he said about the man he killed with a rock. Meyer, now retired, received the Medal of Honor for his actions that day. He became the second-youngest recipient of the award and the first Marine to be honored in 38 years.