This Man Lost Weight Eating McDonald's Daily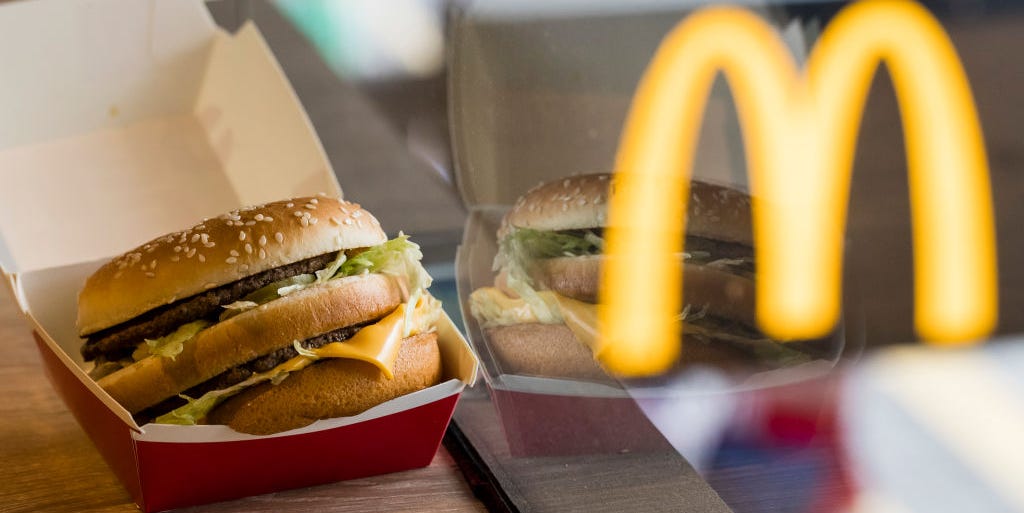 Dieters usually ditch the drive-thru for home cooked meals when they're trying to lose weight. But strength and fitness coach Jordan Syatt, 28, ate one Big Mac every day for a full month–and lost seven pounds. He documented the process on Instagram to show followers that no food is off-limits.
Syatt doesn't advocate eating McDonald's everyday. "This is not healthy," he says in an Instagram story. He then explains the purpose of the experiment is to show how foods stigmatized as "bad," can fit into a well-balanced diet.
"What are you eating the rest of the day?" he asks. "Are you eating fruits and vegetables?"
Syatt lost seven pounds because he created a calorie deficit by consuming roughly 1,500 calories per day, he explains to Men's Health. At 5'4," Syatt says he eats 2,200 calories per day to maintain his weight.