Finally Score the Powerbeats Pro on Sale Today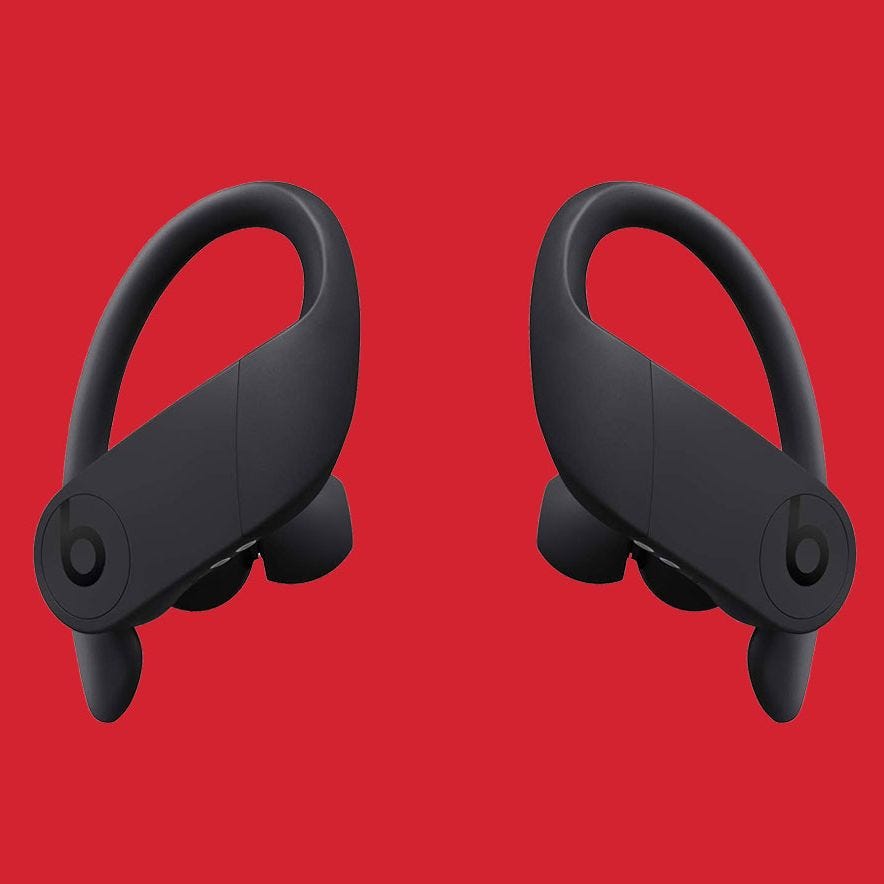 If you've inexplicably been on the fence about buying what we called "the most life-changing, workout-transforming, workout earbuds you've ever seen," today just might be your lucky day. The PowerBeats Pro from Beats by Dre are finally on sale at Amazon, with a nice $50 discount off the regular price of $250.
Maybe, though, you've already got a pair of wireless headphones—the ubiquitous Airpods, say—and you're wondering why you should drop $200 on another piece of tech. But if you've done any kind of intense workout with the Airpods, you know the problem: they don't stay in.
Fine for your subway commute and light workouts, they're frustrating for workouts involving explosive movements (pushups, for example), which can turn the Airpods into tiny, expensive missiles flying from your head. Or worse, they move in your ear, distractingly close to falling and getting stepped on—turning your expensive headphone into a pile of crushed electronics.