You Can Buy a Fully Functional Batmobile Replica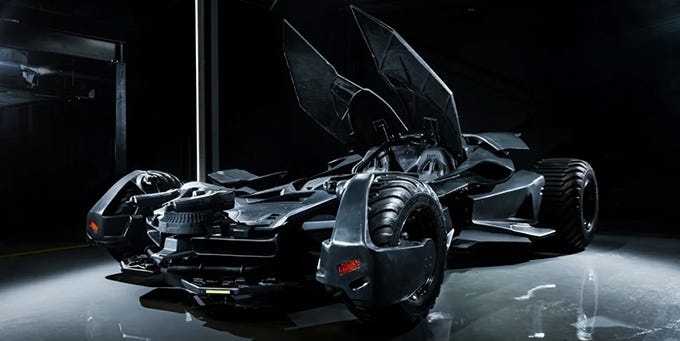 Ever dreamed of cruising the streets of Gotham City, hunting down bad guys? Thanks to the technical wizards at Fast Boom Pro, you can now live that dream and drive your very own Batmobile. They've created a fully functional replica of the super-car from 2016's Batman v. Superman: Dawn of Justice, but unlike that movie it delivers on its promise and won't disappoint.
The life-size "Batmobile 2018" is equipped with a beastly 500 horsepower engine, perfect for chasing down the Joker or Catwoman, and features hood-mounted machine guns (one of the only things on the vehicle that aren't functional).
Other features include a 255x zoom thermal imaging camera, a night vision camera (because what kind of self-respecting super villain commits crimes during the day?), armored tinted windows, automatic doors and a detachable Formula One-performance steering wheel.