The Pioneer Woman Has a New "Frontier Rose" Instant Pot Available for Pre-Order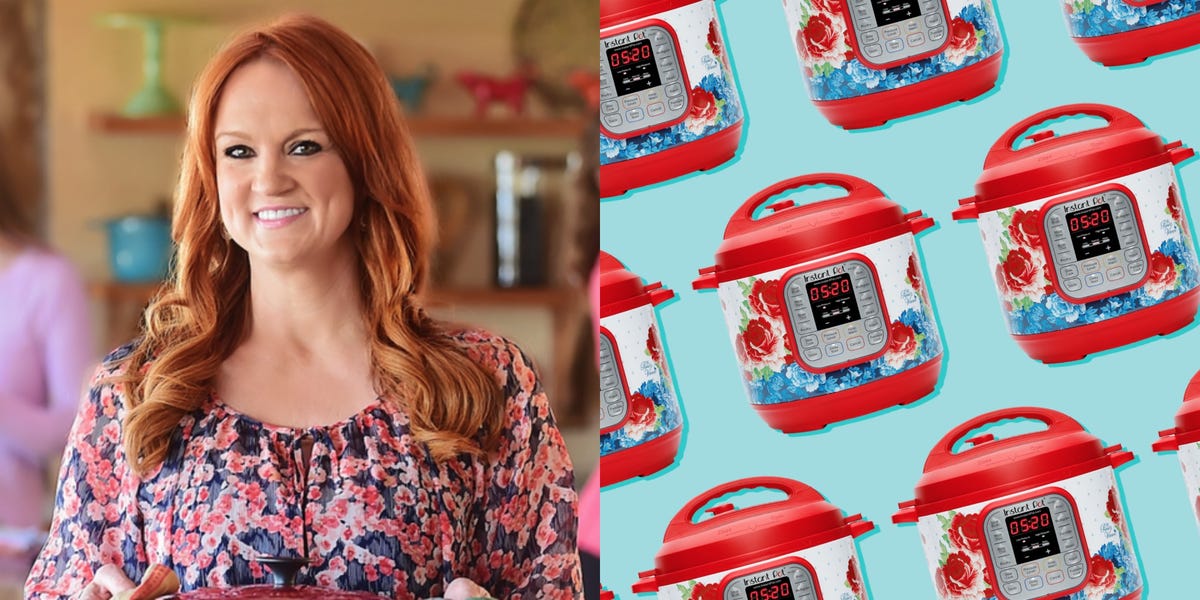 'Tis the season of all your favorite food sites barraging you with slow cooker meals that will simmer all day while you're at work and fill your home with heavenly smells. But trust us, your current crockpot has nothing on the Pioneer Woman 7-in-one countertop technology.
Featuring 14 built-in smart programs, this multi-use machine actually does do it all. Use it to make yogurt, steam veggies, sautee meats, and to make one-pot meats—all at the touch of a button. The 24-hour timer gives you a delayed cooking option, and the 14 built-in programs are a cinch to master: All you have to do is gather the ingredients and get it started. Oh, and did we mention it's freakin' adorable? You can pre-order it today.
SHOP NOW
The deets:
Neither last nor least, this lovely looking Instant Pot has an equally attractive price tag: At $89.99, it's an investment that will pay off all winter in the form of delicious meals—not to mention all the time you'll save not standing in front of the stove. So start bookmarking those slow cooker recipes piling up in your inbox. It's time to start putting them into Instant Pot action!