Marathon Debut for Pro Runner With Cerebral Palsy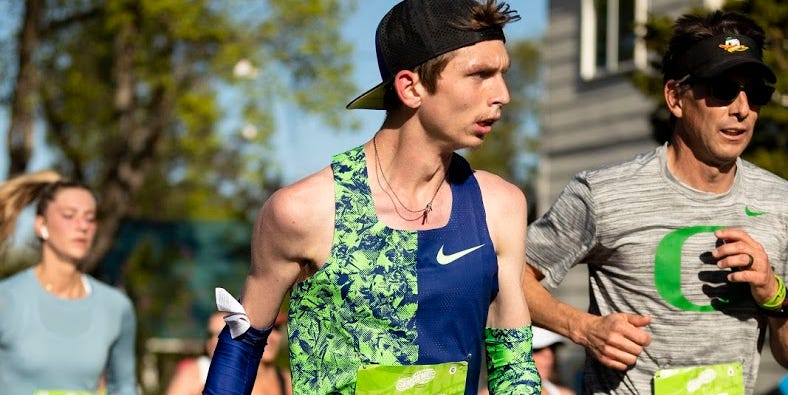 A few things have changed in the year since Justin Gallegos signed with Nike, making him the first professional athlete with cerebral palsy (CP) on the company's roster.
The video of Nike presenting him with a surprise contract racked up hundreds of thousands of views and earned him coverage in every media outlet from Good Morning America to Sports Illustrated.
The University of Oregon senior, 21, ran his second half marathon in Eugene in 1:56:36, improving his personal best and meeting his goal of breaking two hours.
The feat earned him kudos from another accomplished athlete, Eliud Kipchoge. The marathon world record holder now regularly comments on Gallegos's social media posts. He can also be seen sporting one of Gallegos's bright-green CP awareness bracelets—inscribed with his Instagram handle @zoommagic and #StrongerEveryMile—in his own feed.