A Brutal October Storm Is About to Hit the U.S.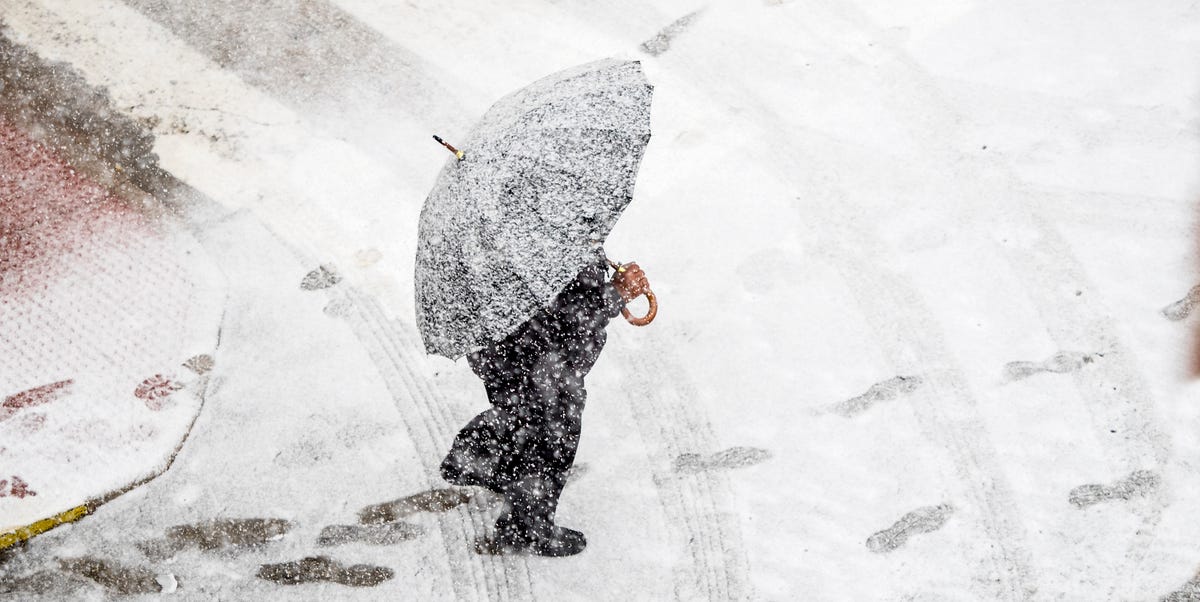 While fall usually provides the perfect transition from hot summer weather to the cold, snowy winter, sometimes, Mother Nature has other plans.
CNN is predicting that "an intense and potentially historic fall snowstorm" may accumulate feet of snow across some of the north-central United States. Earlier this week, more than two dozen winter storm warnings and watches were issued for parts of Montana, Idaho, Wyoming, and South Dakota, according to AccuWeather. However, CNN reports that the storm is likely to affect some areas of Colorado as well.
The storm is a result of extremely cold temperatures coming down from Canada. According to AccuWeather, the snow hit Calgary on Monday and it continued to sweep south to the United States.
Not only will the storm bring feet of precipitation, but also a drastic temperature change for the affected areas. People in Denver, who were just experiencing highs in the 80s at the beginning of the week, will likely see their thermometers drop to below freezing.