This Kettlebell Complex Crushes Your Whole Body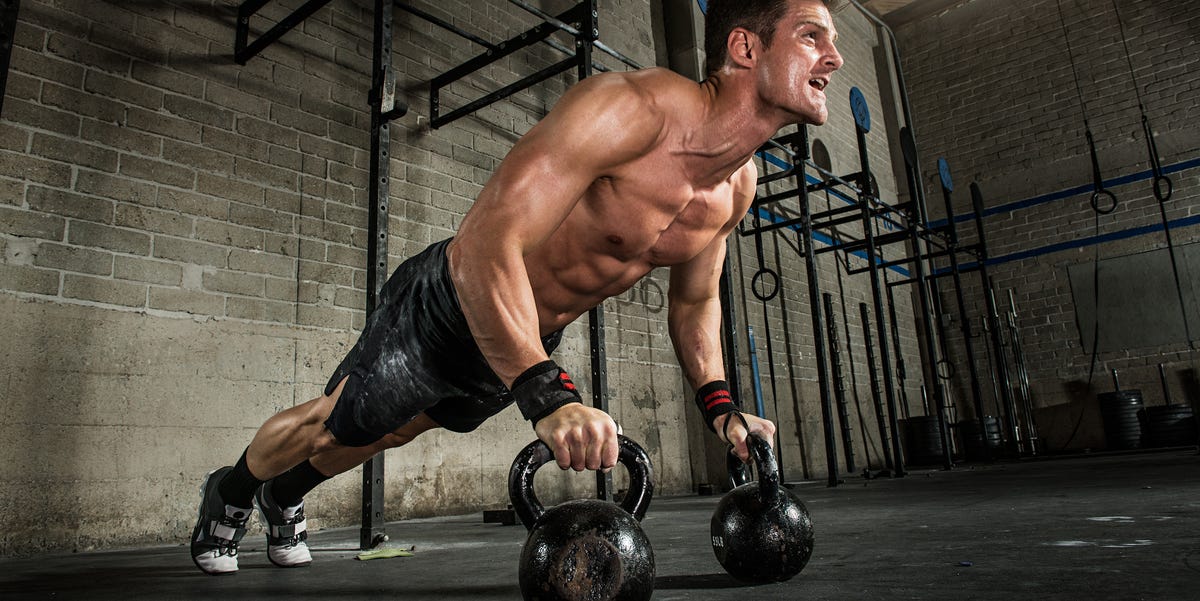 Here's the great thing about kettlebell complexes: They give you a chance to attack every single part of your body as you chain different motions (pulls, pushes, lunges, squats, and the like) together in athletic ways. Case in point: this total-body complex from trainer Jay T. Maryniak. Chest, shoulders, back, legs, core—it nails them all while jacking up your heart rate for major calorie burn, too.
All you'll need is a pair of equal-weight kettlebells and a few square feet of floor space to pull this one off. Set both bells on the floor with the handles running vertically; you'll maintain a neutral grip throughout the four-move complex. And be prepared to sweat, because this one will leave you drenched.
🔥Full Body KB Work🔥 - - This full body KB Complex is going to light you up!🔥 Perform 5 cycles of this flow with no rest. Go as heavy as you can. Rest 1-2 minutes in between sets. 6-8 sets. Let's go!👊🏻🎥 @dustinhayungs - - 💯💯Training programs at www.jtmfit.com or click the link in my bio💯💯 - - #calisthenics #bodybuilding #functionaltraining #kettlebells #kettlebellworkout #core #crossfit #fit #fitness #workout #wod #legday #deadlift #wod #gymnastics #mobility #functional