Check Your Speed to Get More Out of Your Workout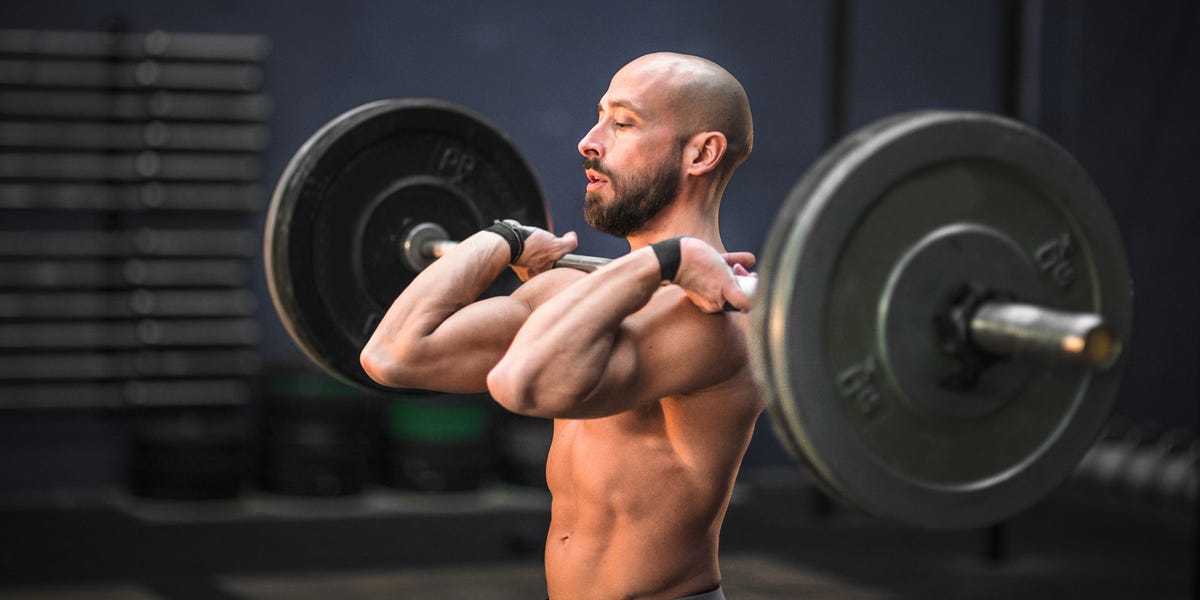 The barbell front squat is one of the most challenging moves in the gym, challenging your core to stay active for the entire time, and attacking your glutes, hamstrings, and quads. It's a challenging move to learn, too.
But you don't need to run away from it. And if you use this approach from Sean Garner, C.P.T., you won't need to overload the bar with weight to benefit from the move, either. In a recent Instagram post, Garner broke down a front squat method that's joint-friendly and one of the best ways to perfect your form, the slow-tempo front squat.
Here's your game plan: Instead of rushing through reps, you're going to use a 5-5-1 tempo. That means you'll set up in front squat position, but when you lower you'll be going extra-slowly. Your goal is to take a full 5 seconds to lower your torso until your thighs are parallel with the ground. Then you'll hold in that position for 5 full seconds, before pressing back up as quickly as possible. When you're in that bottom position, focus on spreading your knees outwards, honing your squat technique in the process.