What Is Oat Milk and Is It Actually Healthy?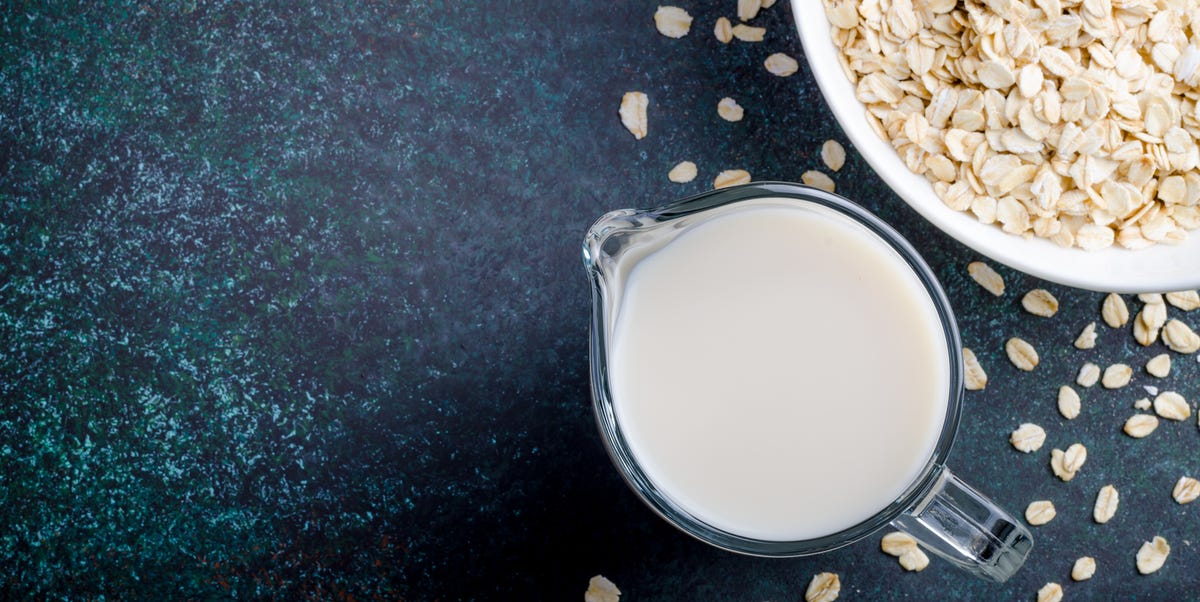 You've probably noticed that the dairy-free drink aisle at your local supermarket has blown up in the past few years with rows and rows of different cartons. These days, seemingly anything can be turned into milk (walnut milk, anyone?), but the one garnering the most buzz and with skyrocketing sales is made from oats. You know oat milk has hit the big time when select Starbucks now feature the dairy-free drink on its menu as an option for topping off your latte.
Which begs the question: Is oat milk actually healthy? And is it worth the fairly lofty price? Here's everything you need know about this new drink on the block before you dump it into your next postrun coffee.
When you pour a splash of oat drink into your coffee you might not think it's enough to make a difference for the planet, but actually a good amount of the cow's milk that humans drink is in coffee, so you really are helping out the planet when you pour that sustainable, non-dairy splash and could even feel justified whispering "I'm amazing!" or something, if you wanted to.