History Made: Kipchoge Runs Under 2 Hours at INEOS 1:59 Challenge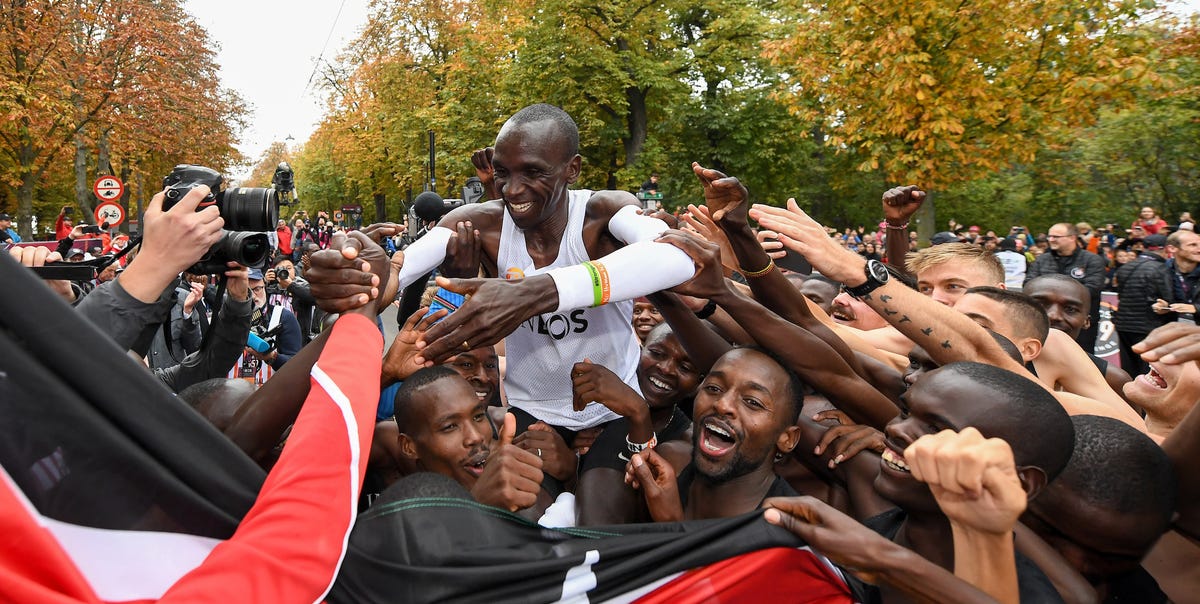 After months of planning and narrowly missing the mark in 2017, Eliud Kipchoge ran the fastest 26.2 miles ever in front of thousands of fans in Vienna on Saturday morning—and crossed the seemingly impossible barrier of two hours.
The 34-year-old from Kenya, who is unparalleled in the marathon, further cemented his legacy by running 26.2 miles faster than anybody in history, finishing the time trial event in 1:59:40. He held a sub-4:34 pace for the distance.
"I wanted to run under two hours and show human beings can do a good job and lead a good life. It shows the positivity of sport," Kipchoge said. "I want to make the sport an interesting sport whereby all the human beings can run and together we can make this world a beautiful world."
The race started with fog and mist in Vienna, with temperatures in the high 40s and humidity at 90 percent—a bit above the "ideal" of 80 percent heading into it. There was a 10 percent chance of rain going into the day, and the light rain started around 58 minutes in.