Double Amputee Taking on First Ironman at Kona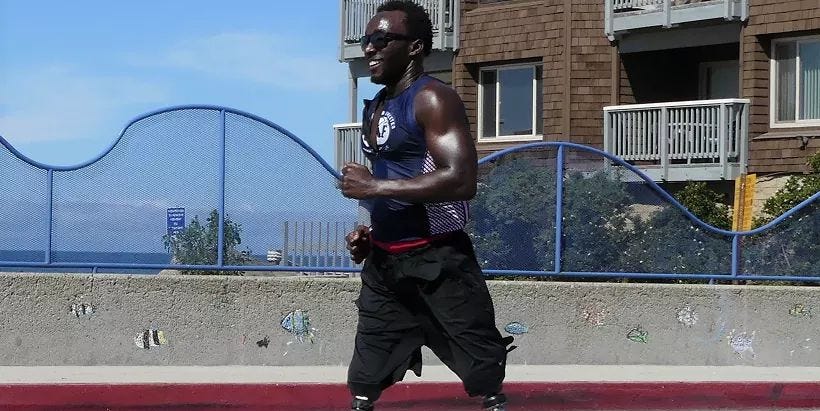 After Ironman went public in August at the Nasdaq headquarters in New York City, there was still big news to be shared that day. Amidst a chaotic schedule, the Ironman team had a short window to act and make another announcement.
With the group was Roderick Sewell, a double amputee who had made a name for himself on Team USA as a swimmer and dabbled in other endurance sports, including his first half Ironman in April. After speaking at other Ironman events before, he was invited to come out as Ironman was in his city, but he never expected what came next.
Ironman CEO Andrew Messick stood over Sewell, praising him for all he had done to inspire people in his life, and at the end, he had one question for Sewell, who had both legs amputated before his second birthday due to severe deformities: "Would you like to come race with us?"