These Sweet Potato Breakfast Patties Are Packed With Protein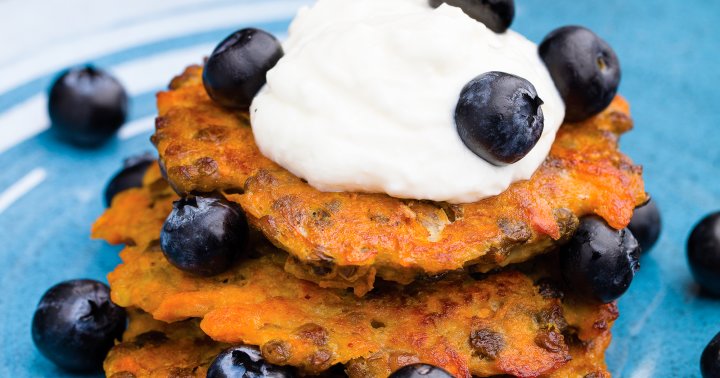 The saying goes that breakfast is the most important meal of the day. In Bright Line Eating, kicking off the day by honoring the commitment we've made sets us up for confidence and success for the rest of the hours and meals to come.
I love breakfast as much as anyone. There's just something comforting about breakfast, right? Many of us settle into a breakfast we like and repeat it every day, choosing only to vary it, if at all, with the seasonal shifts in fresh fruit. It's automatic. It works. It gets our day off on the right foot.
This breakfast, in particular, is jam-packed with nutrients: Greek yogurt is an excellent choice for a breakfast protein, and the lentils in this recipe are one of the least expensive and most healthy protein and fiber options. You'll be sure to have a balanced (and delicious!) morning meal with these sweet potato patties.