Build Strength at Home With This Dumbbell Workout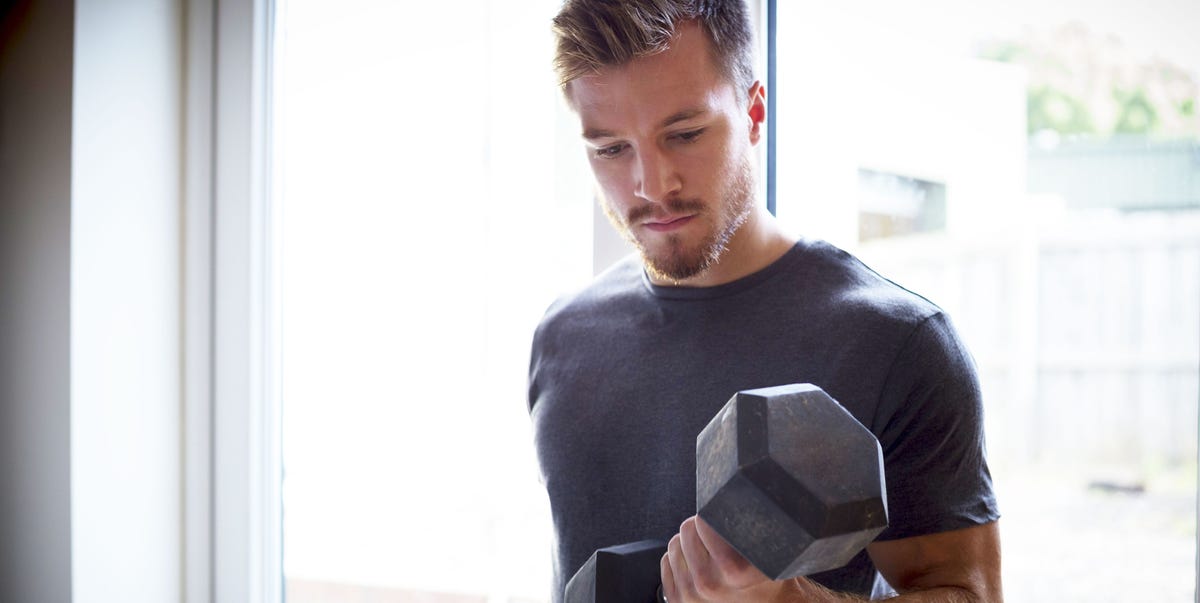 Strength training is a key component to running. Not only can doing so help prevent injury, but it will make you stronger and faster (hello, race PRs!). Perhaps the best part: You can do all of this without even stepping foot in a gym.
All you need is a set of dumbbells—and the drive to put in the work and sweat necessary for results, of course. This simple, hard-hitting routine from trainer Ngo Okafor is designed to target multiple muscle groups.
[The best runners don't just run, they hit the gym. The Beginner's Guide to Strength Training will teach you all the fundamentals to get the most out of your weight session.]
No weights needed! Perform these exercises to open up your hips, warm up your rotator cuffs, and elevate your heart rate. Rest 30 seconds between sets.
Bent-Over YTWL
Start bent at the hips, arms hanging. Raise your arms overhead to form a Y; then lower them. Lift them straight out to your sides (T); lower them again. Now lift your arms to your sides, elbows bent, forearms angled up 45 degrees (W). Stay in this position and rotate your forearms downward (L). That's 1 rep; do 2 sets of 10.