A Nutritionist On Why This Is The Year To Stop Counting Calories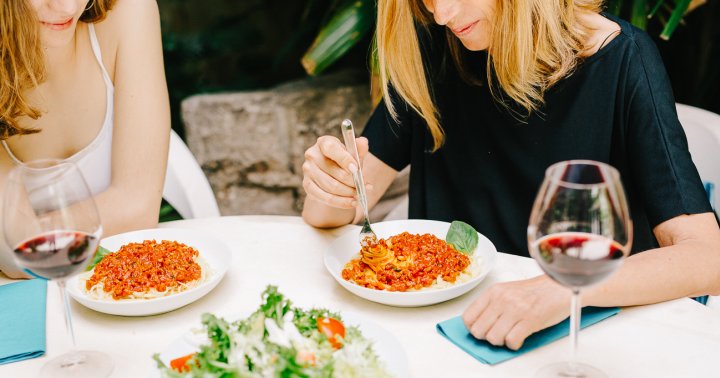 It can feel like an impossibility to resist the diet and weight loss pressure that has become synonymous with the start of a new year. And yet, reclaiming your health and finding peace with food often happens in the absence of counting calories, or manipulating body shape and size. Diet culture takes a reductionist view by quantifying food as a series of numbers, which effectively robs us of the natural pleasure inherent in the eating experience.
This is the year to resist setting goals for calorie counting and instead build a strong foundation for long-lasting health and wellbeing. As a functional medicine dietitian who specializes in eating disorders, here are my steps find a true sense of fulfillment in your relationship with food.
1. Become aware of patterns
The first step to creating change is to develop awareness around your current patterns of behavior. Spend time reflecting on the following questions: What is the flow of your typical day? How would you ideally like your days to unfold in the new year? Highlight the areas that need your attention, particularly around your connection with food.