An Intention-Setting Yoga Flow To Manifest Your Goals In 2020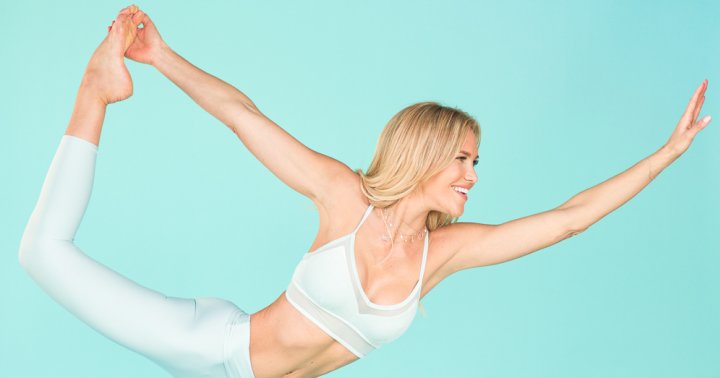 It's a new year, and a new decade! Now is the perfect time to set intentions for what you want to achieve in the year ahead. Try this yoga flow to set your new year intentions and manifest everything that you want in 2020.
To start, grab your journal and write down 1 to 3 things that you would like to achieve next year. Be realistic; set smart goals that are specific, measurable, achievable, relevant, and timely.
This yoga flow requires focus, balance, and persistence—attributes that will help achieve all that you desire next year. As you hold each pose, focus on a point ahead and set the intention to achieve the goals you wrote down for the year.
Chair pose
Chair pose is a powerful pose that requires strength and focus. This pose will help you feel grounded in your intentions.
Instructions: Inhale, bend your knees and lower your hips as if you are sitting in a chair. Raise your arms to the sky, allowing your shoulders to relax away from your ears. Sit down even lower, shift your weight into your heels, and lengthen your lower back. Draw your navel in and up to engage your core. Focus in on a point in a few feet in front of you, imagining your intentions on that point. Hold this pose for 60 seconds.