Why Eating Intuitively Is The Best Way To Fuel Your Body, According To This RD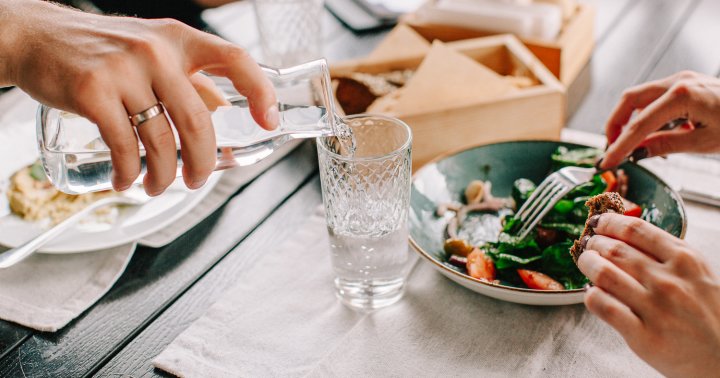 The key to reconnecting with your body's innate wisdom about food is to help your body trust that you won't be depriving it anymore. Having enough food—and not "just enough," but really an abundance, as much as you want—is essential. Being able to eat as many different kinds of food as you like, in whatever amounts you need to feel completely satisfied, allows your body to trust you again. Here's why eating intuitively with your body's natural hunger cues is important.
The importance of eating enough food.
In my work with hundreds of clients, and in my own recovery from diet culture, I've found that pretty much everyonewho struggles in their relationship with food doesn't allow themselves to have enough—even the folks who binge, who see themselves as eating "too much."
For most people, bingeing starts precisely because of restriction—where bingeing is a natural response to dieting or "watching it" or "eating clean" or "being healthy" or whatever you want to call it. When you're skimping on portions, restricting certain foods, berating yourself for what and how much you eat, and living under a regime of deprivation, the body's natural response is to eat as much as it can at any opportunity. Even if you feel like you're eating "too much," it's actually because you're not allowing yourself (both physically and mentally) to have enough.