The Year 2020 Is Super Unique In Numerology & This Is Why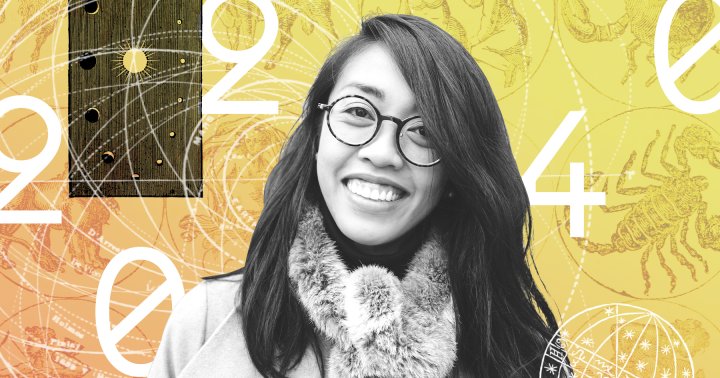 Whether or not you make New Year's resolutions, most of us intuitively feel a profound energy shift whenever the calendar turns. In numerology, that transition is a big deal, marking the passage into a new Universal Year—the shared atmosphere of the world for a 12-month period.
What's a "Universal Year" in numerology?
In numerology, each calendar year adds up to a single-digit number, which corresponds to a unique energy that we all feel. Everyone on the planet will experience the Universal Year number from January 1 until December 31. You can think of the Universal Year as the state or country you're driving through on your yearly "road trip." The Universal Year number will set the GPS and chart our collective course. It's especially powerful to think of the significance of 2020 in numerology in relation to the year's astrological horoscope.